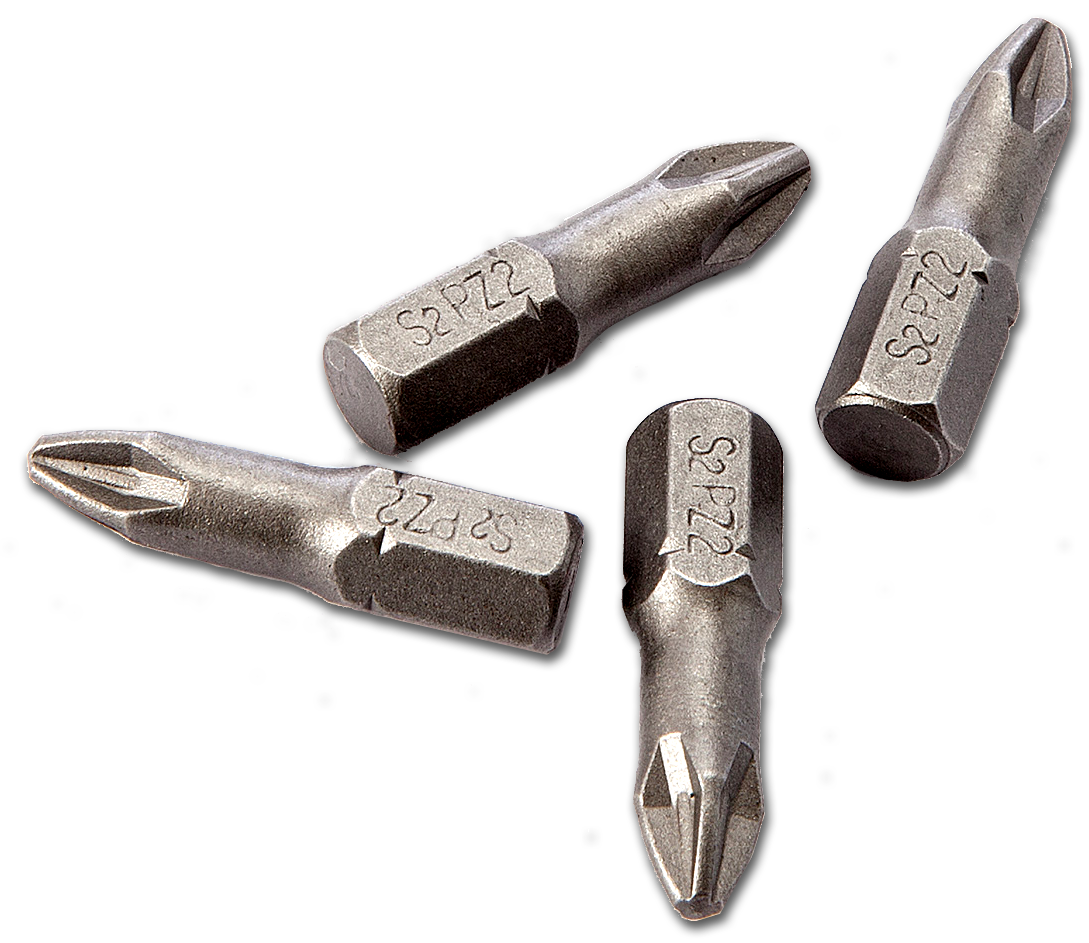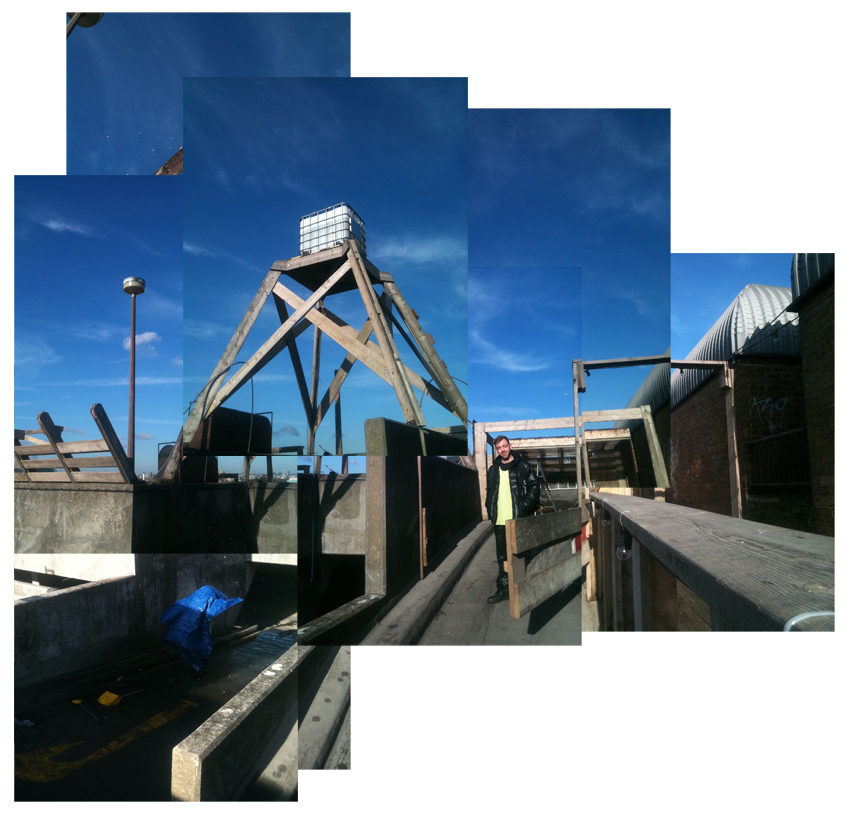 Franks water
2011, multi-story car park, Peckham

On-site solution for Frank's Cafe water system. Built to solve a last minute problem, using the last remaining materials from the bar: eighteen 3900x225x35 mm scaffold boards, plus a tank. Designed to fold into position, and lasted for two years until a new water supply for the kitchen and toilets was installed.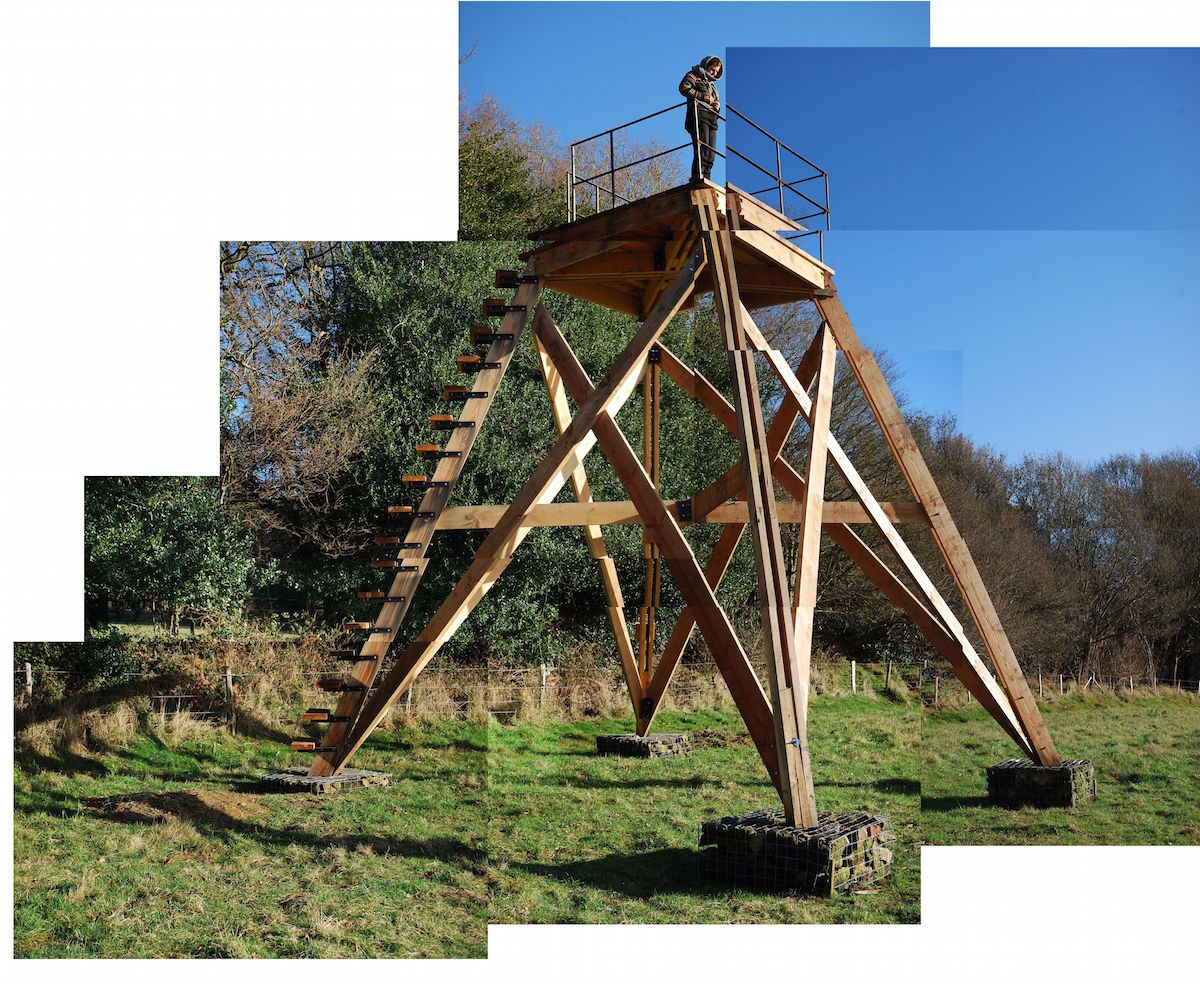 Kates Viewing
2012, farm, South Downs

Viewing platform built from Douglas fir over four days. The site and brief provided a chance to play with dimensions of the original design, and the final tower stayed up for 18 months until a neighbour's complaint forced its removal.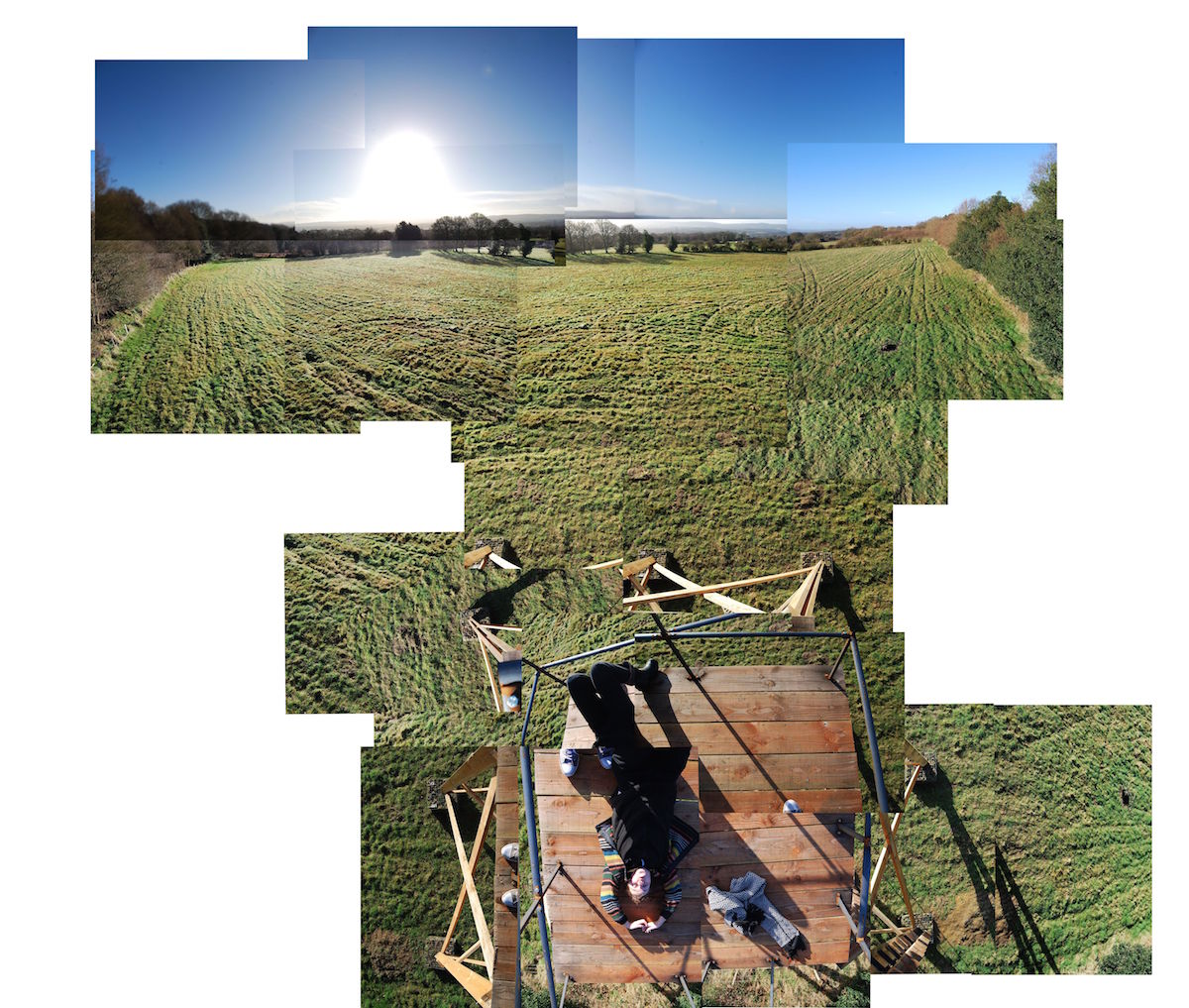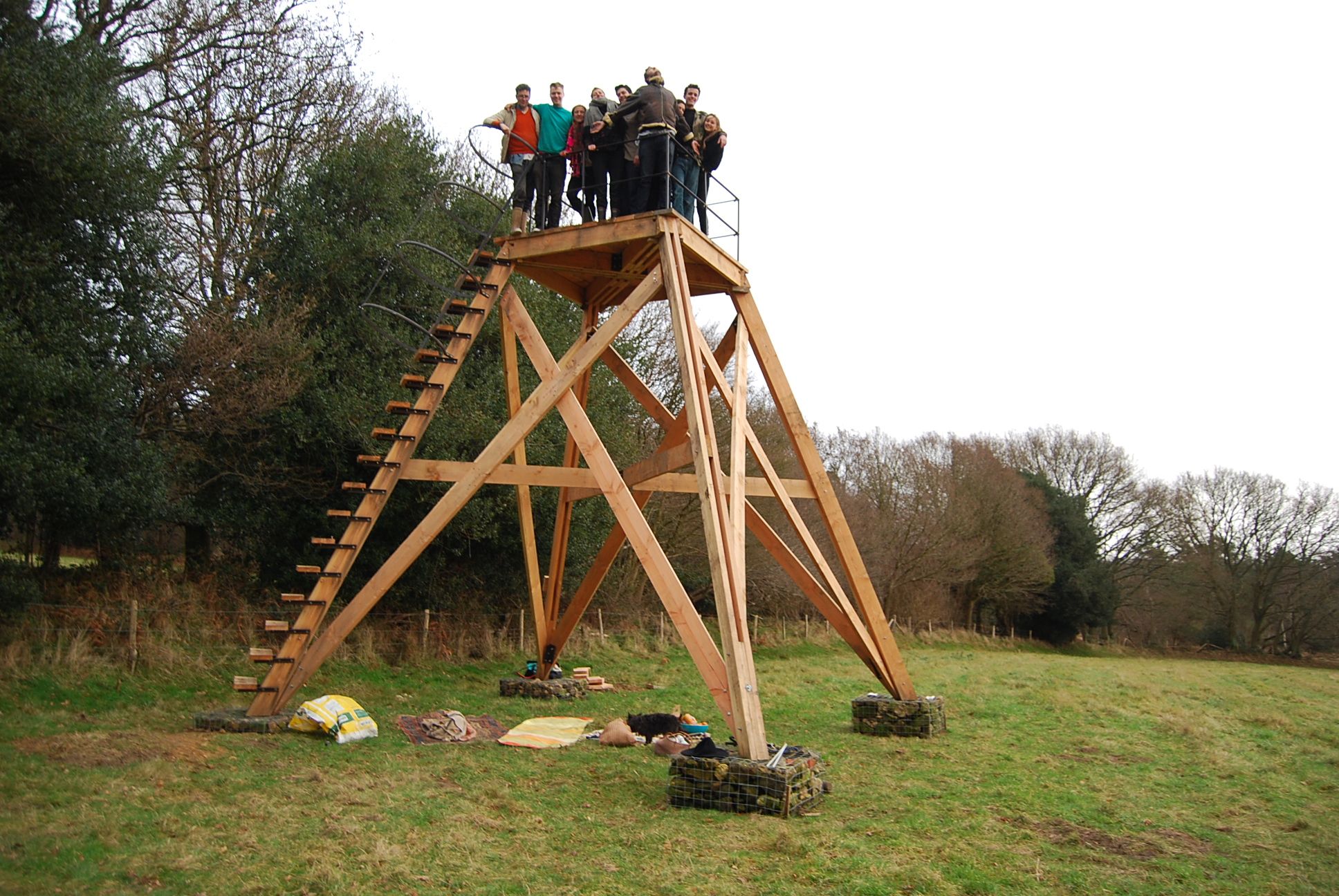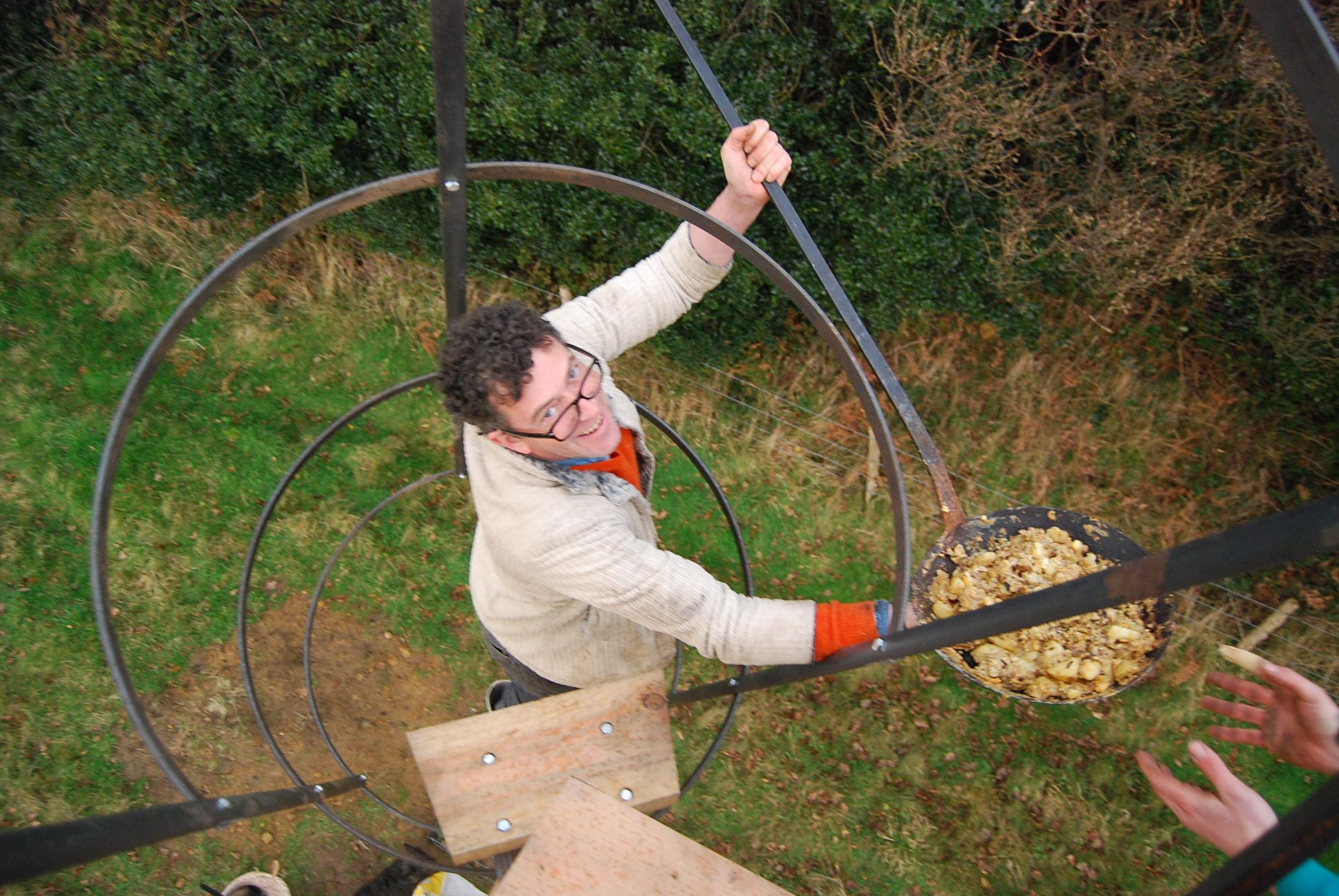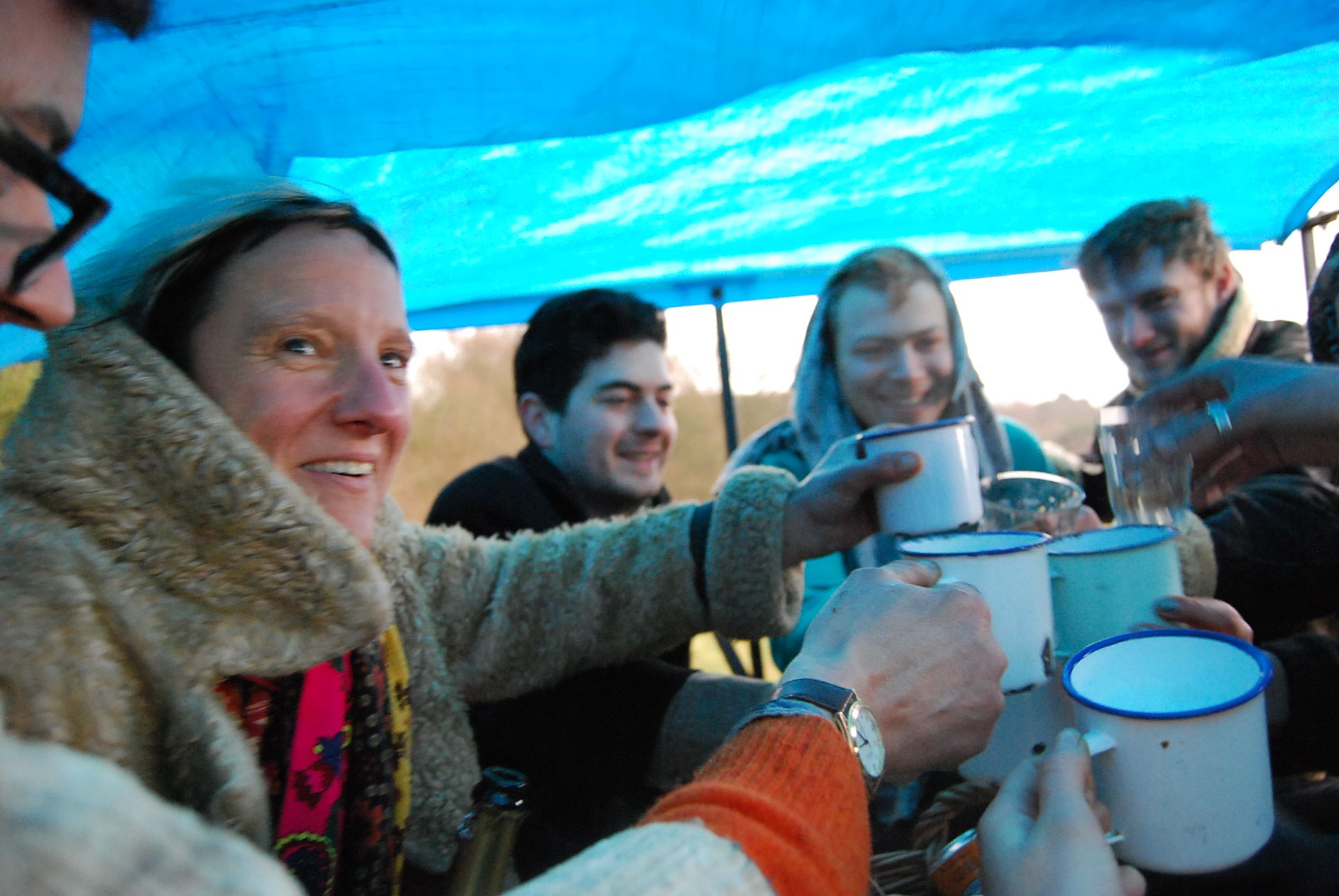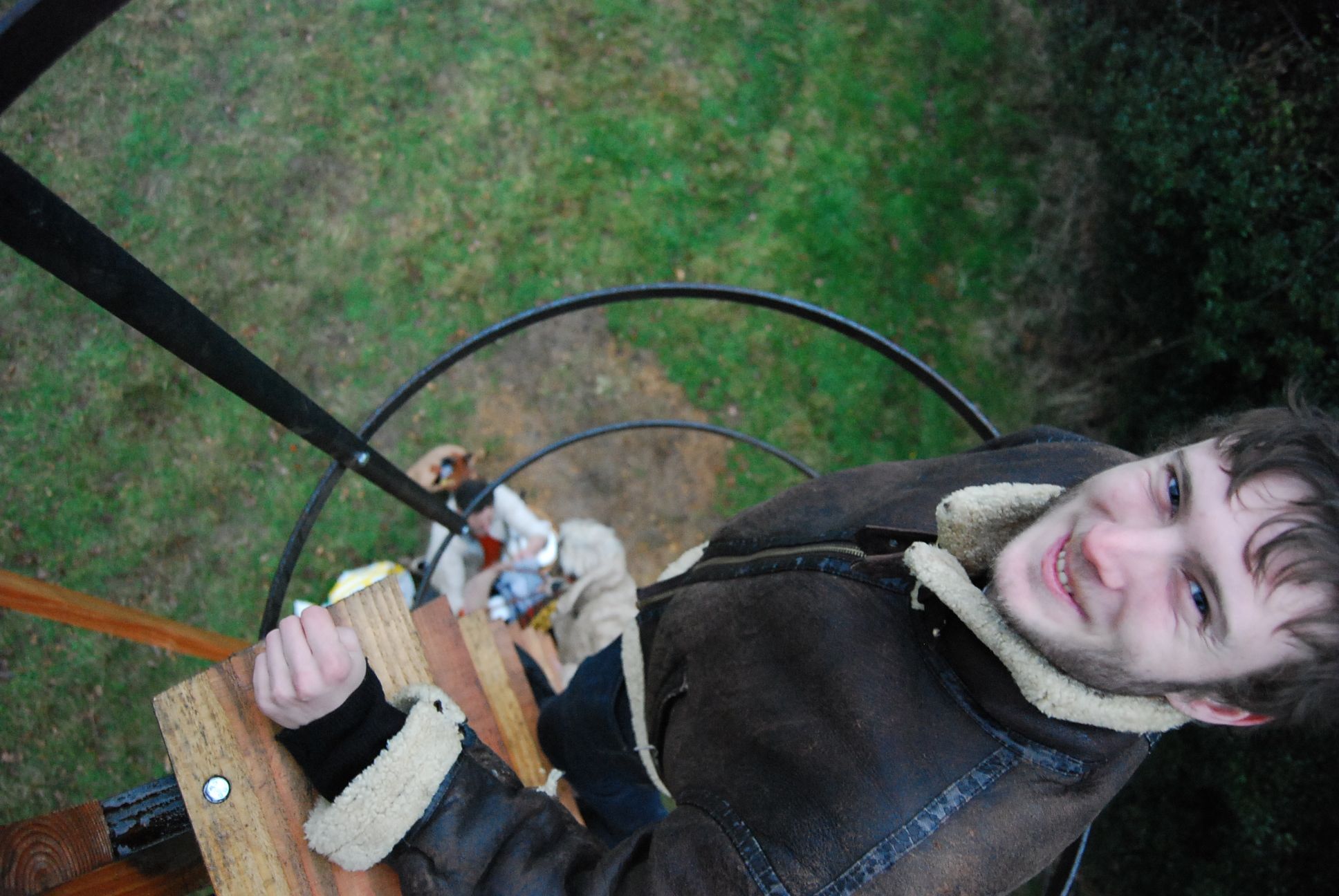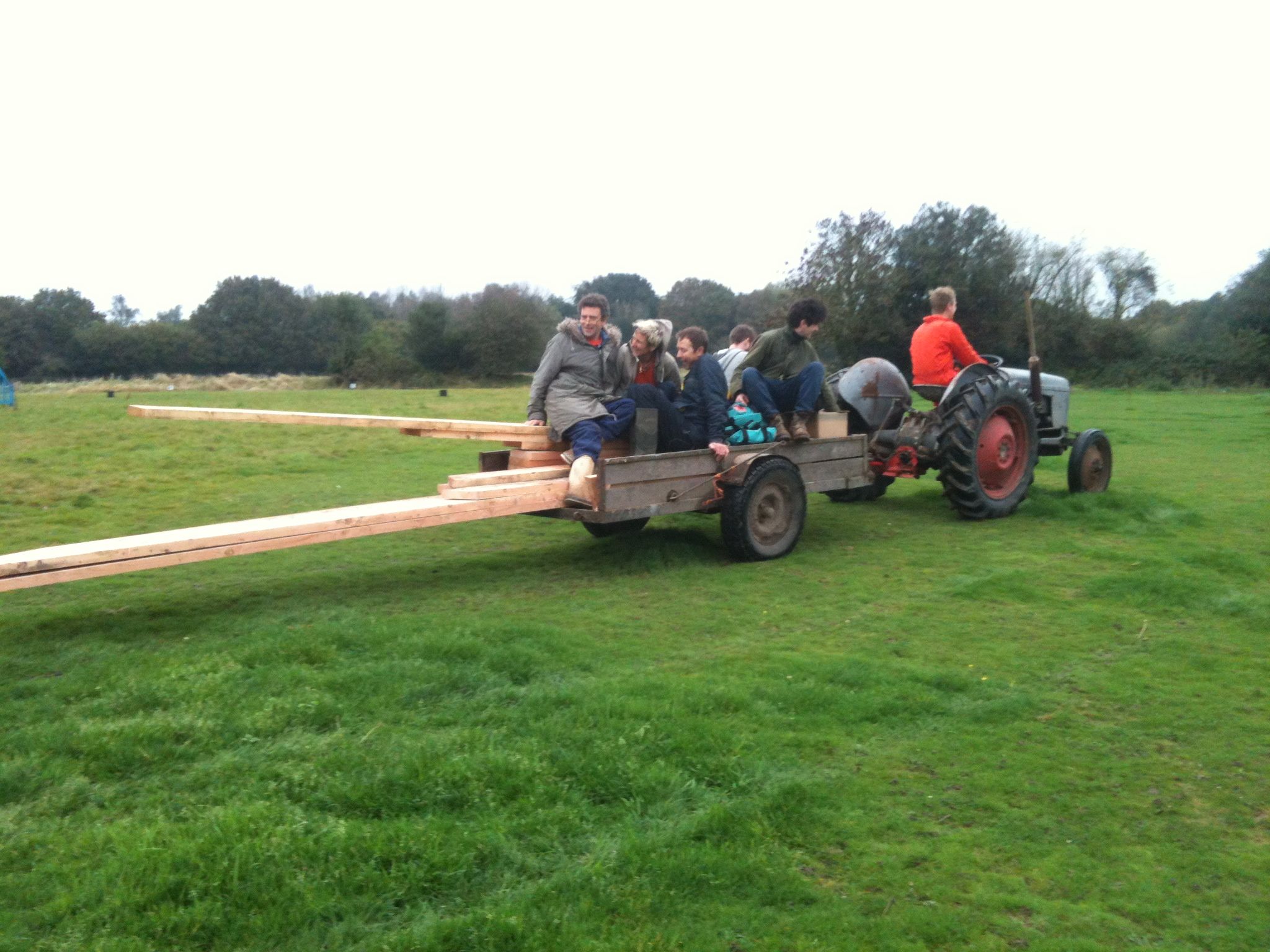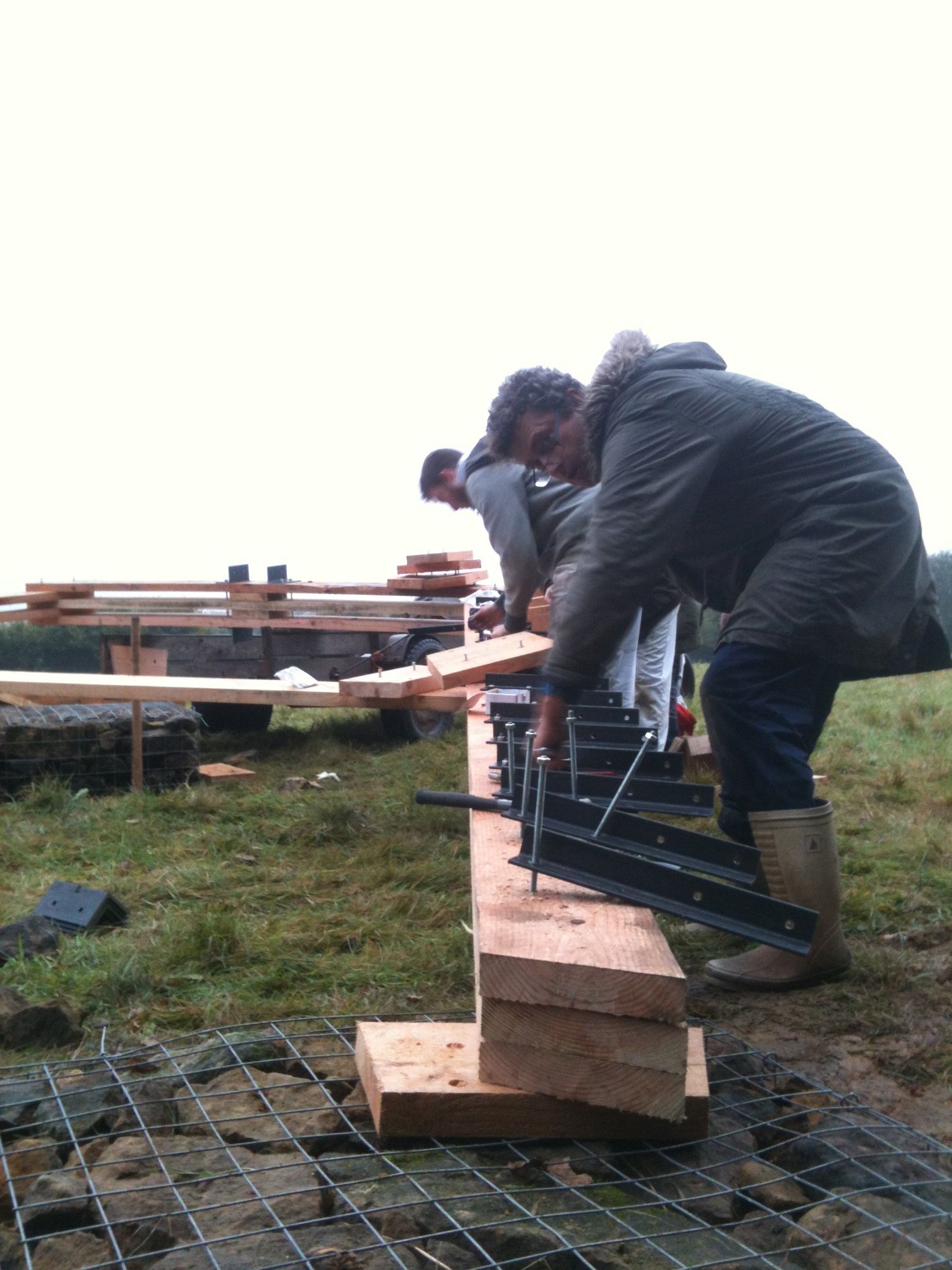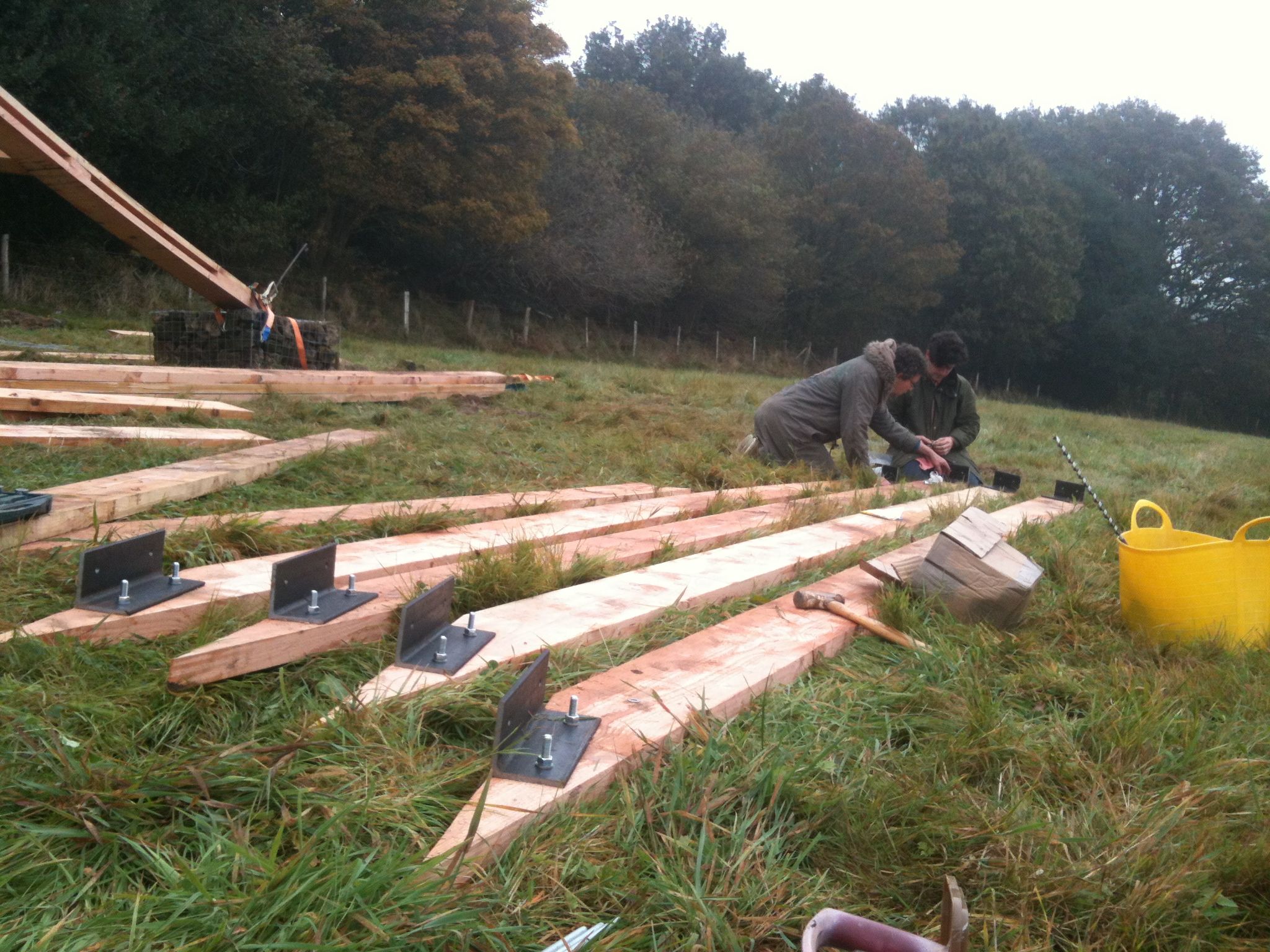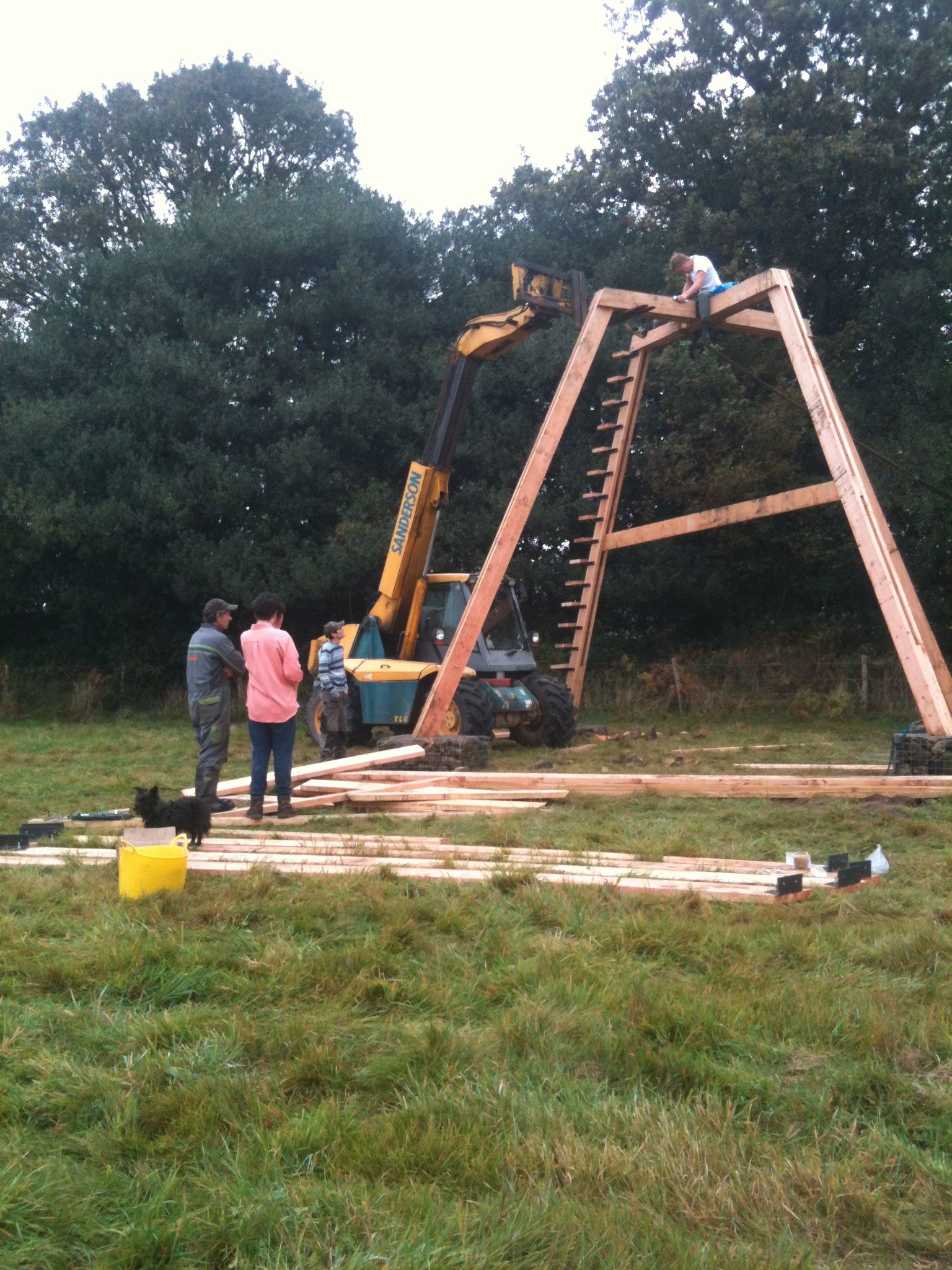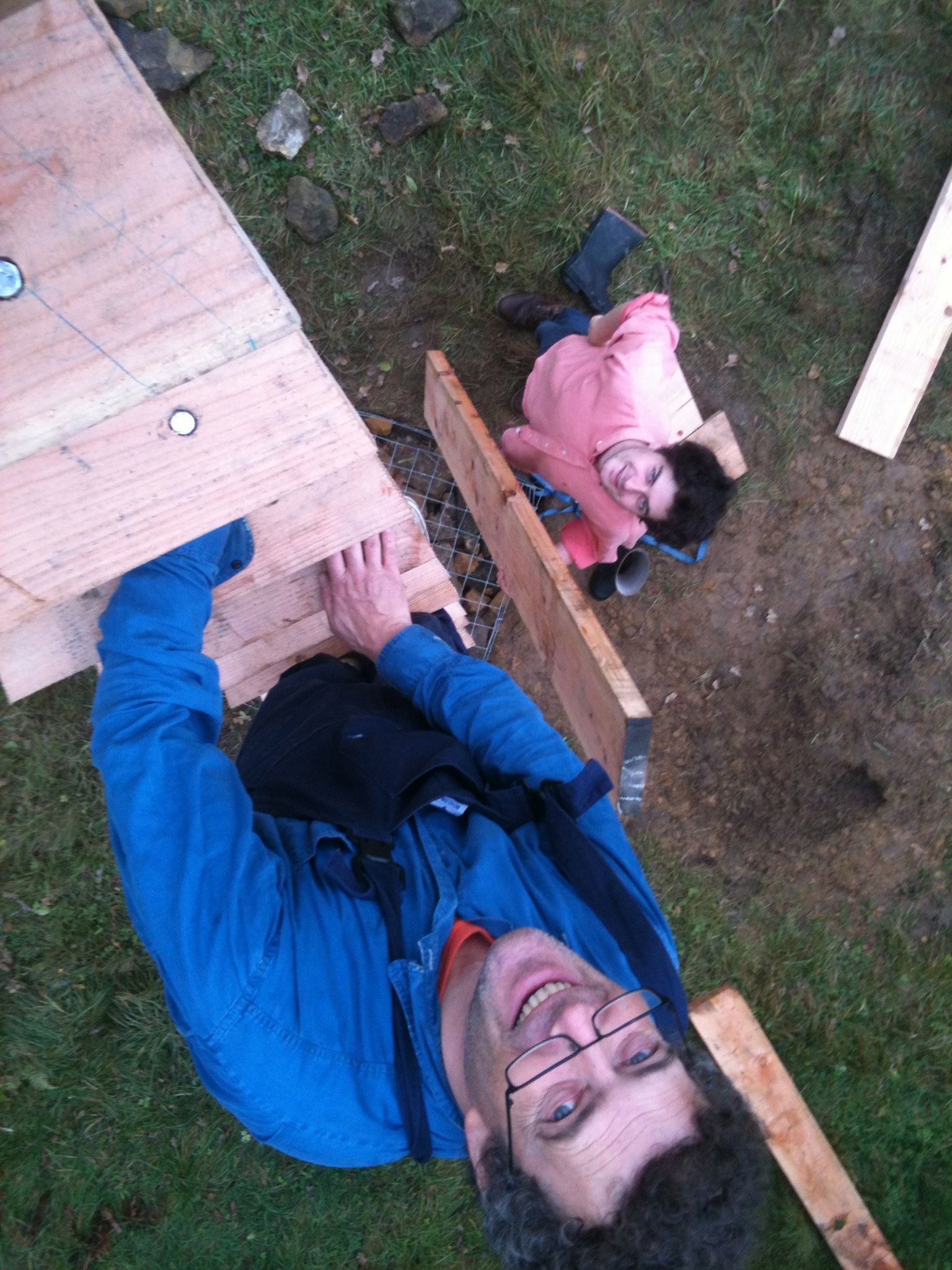 Arup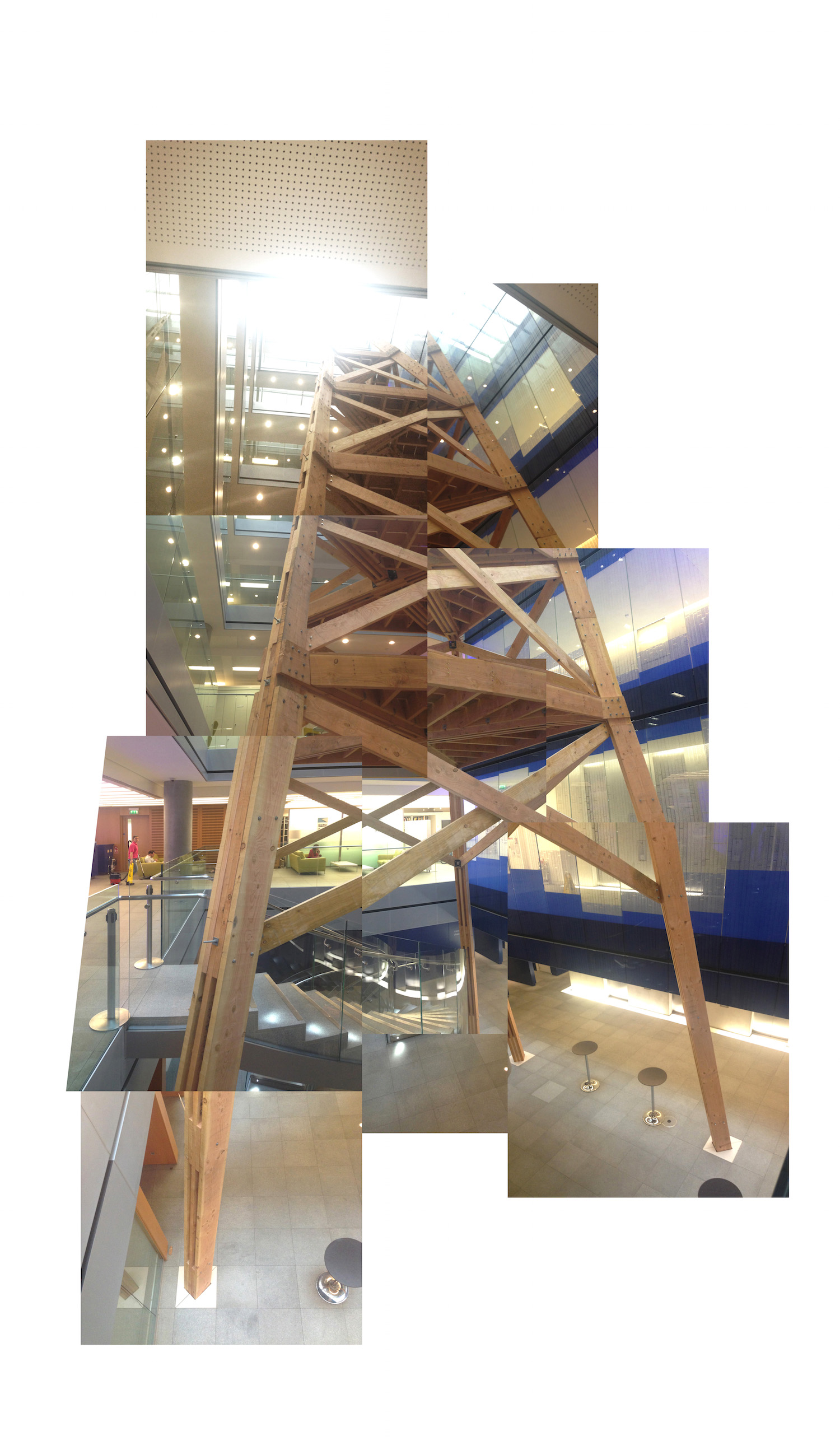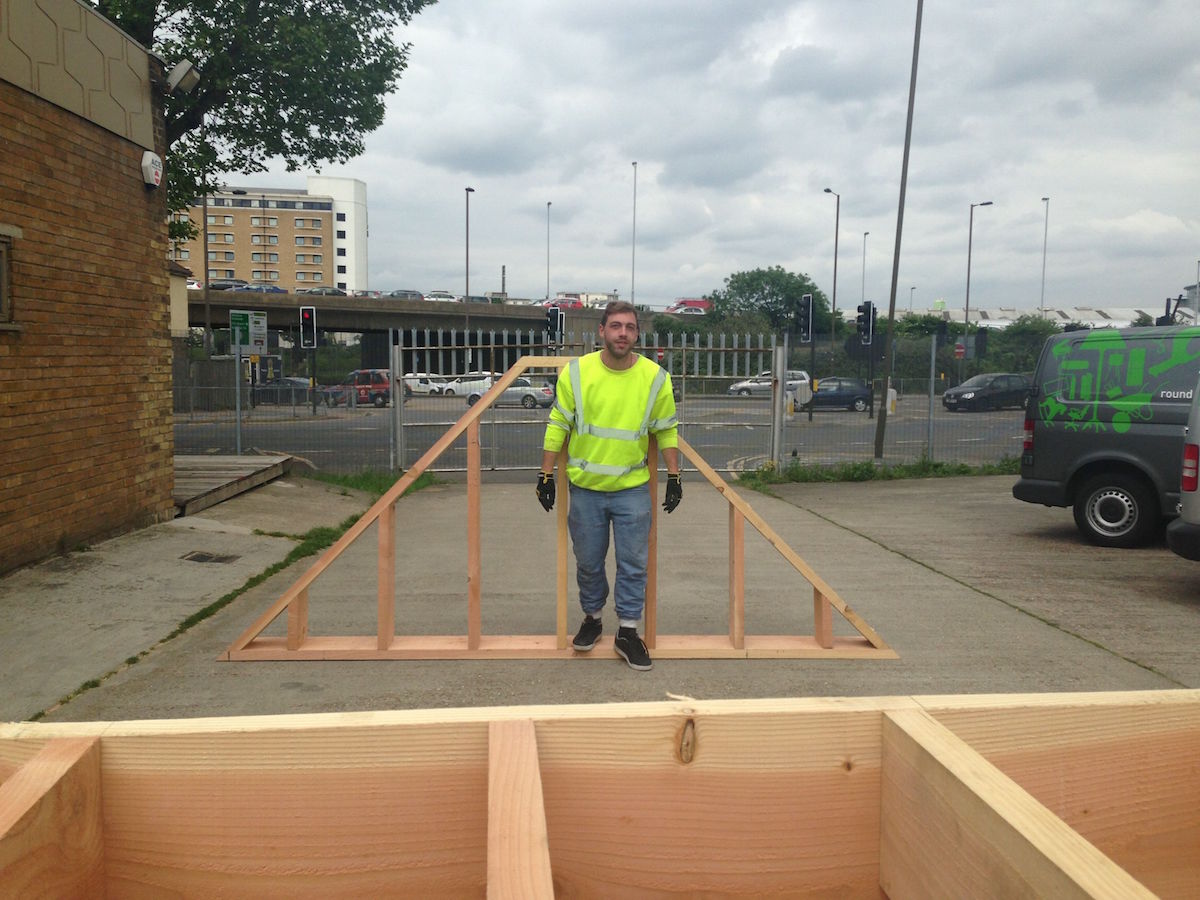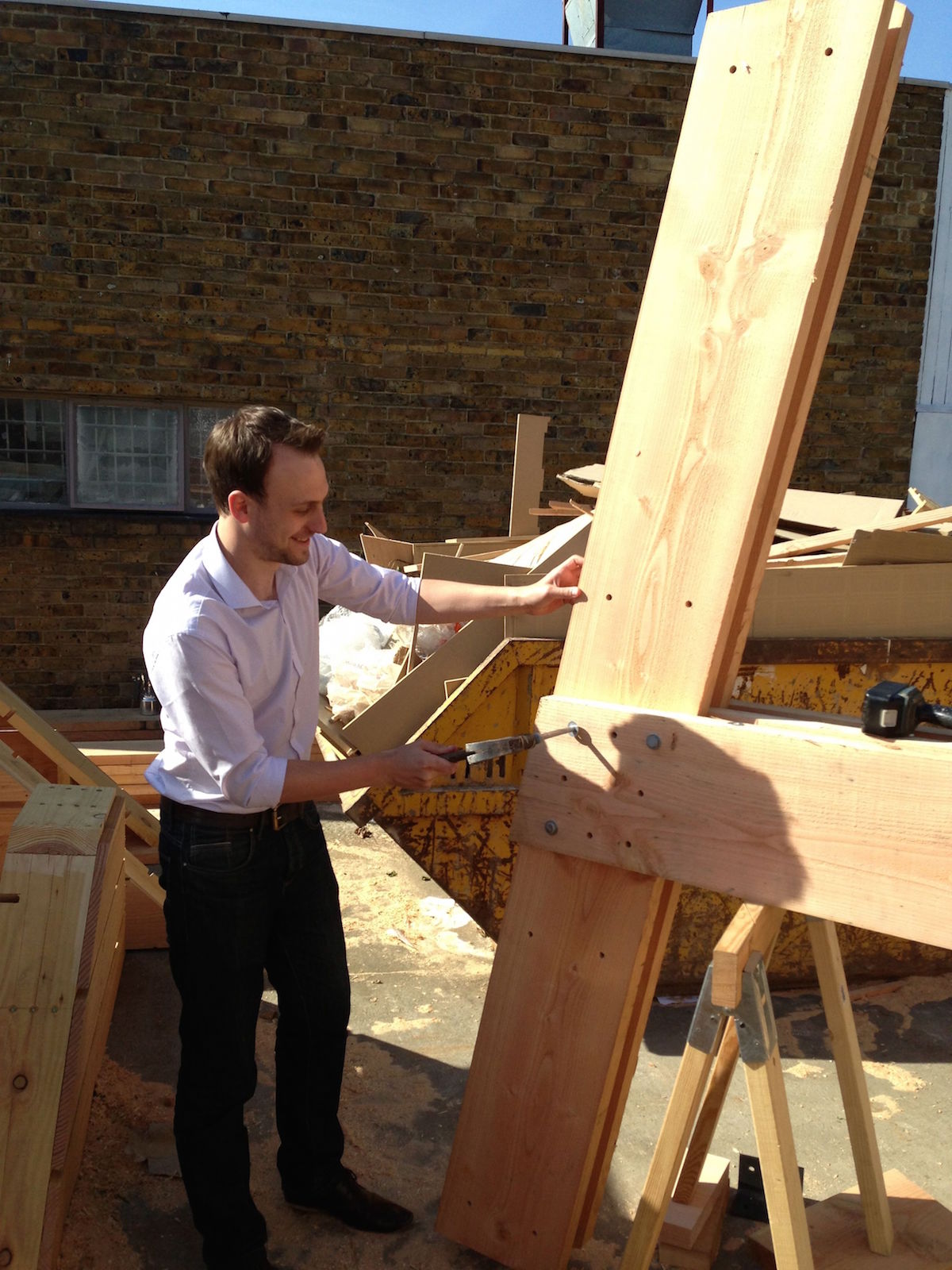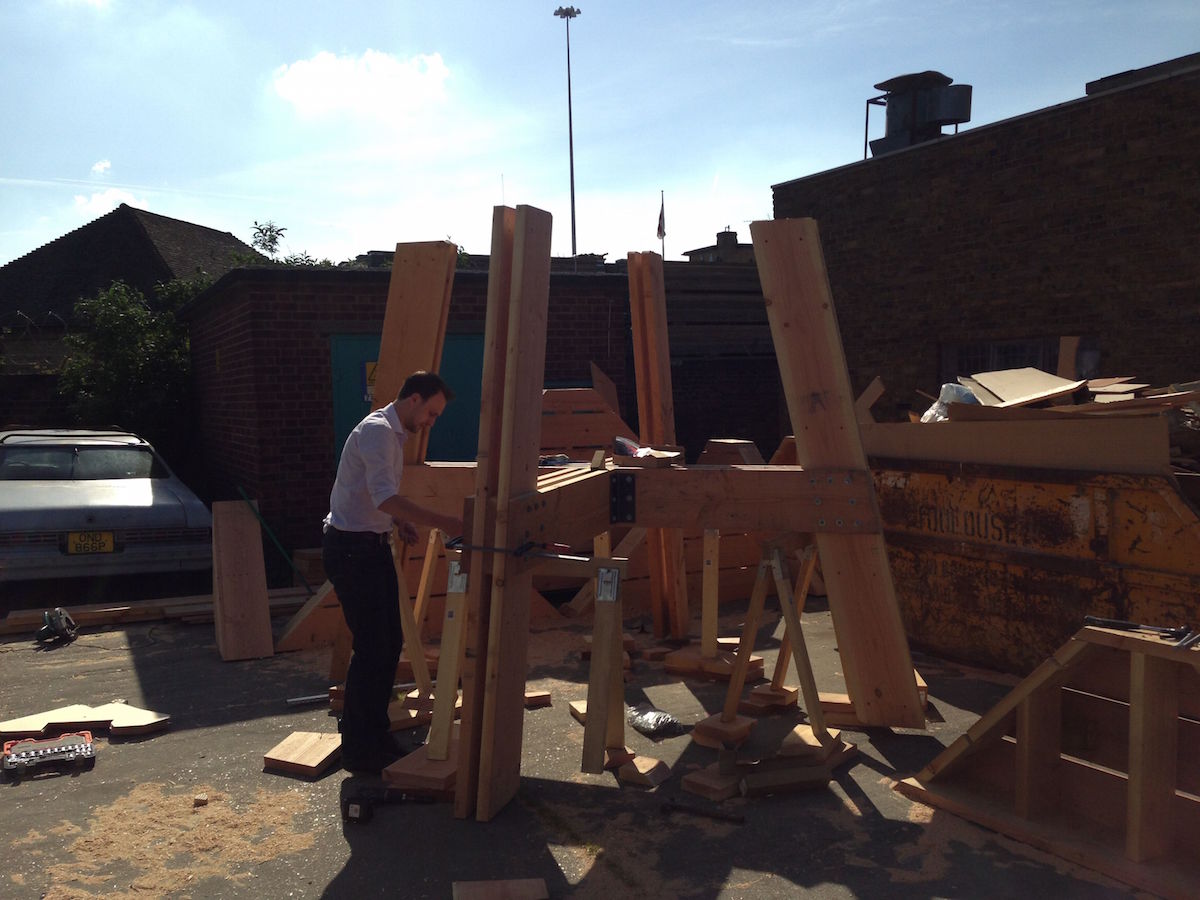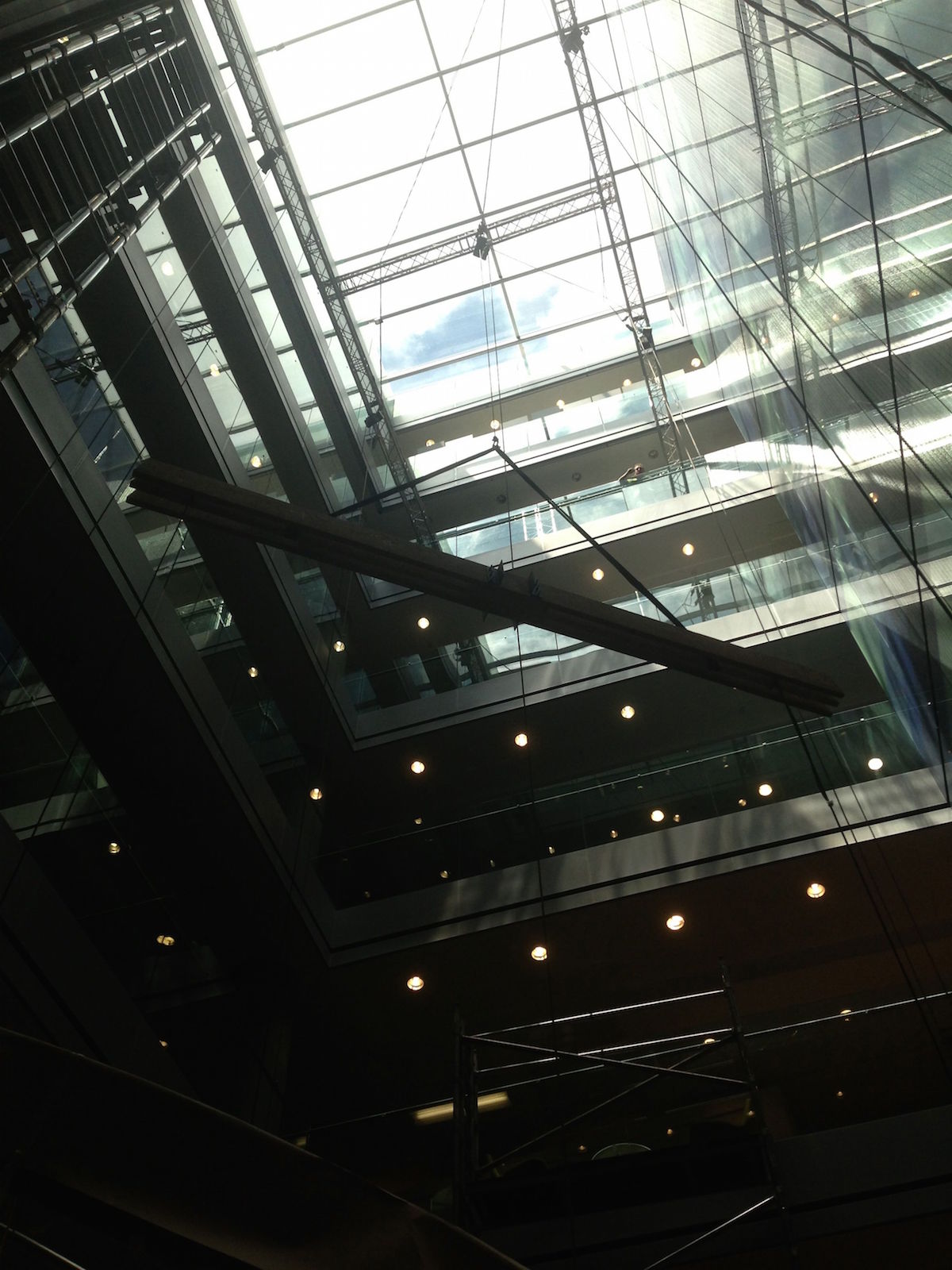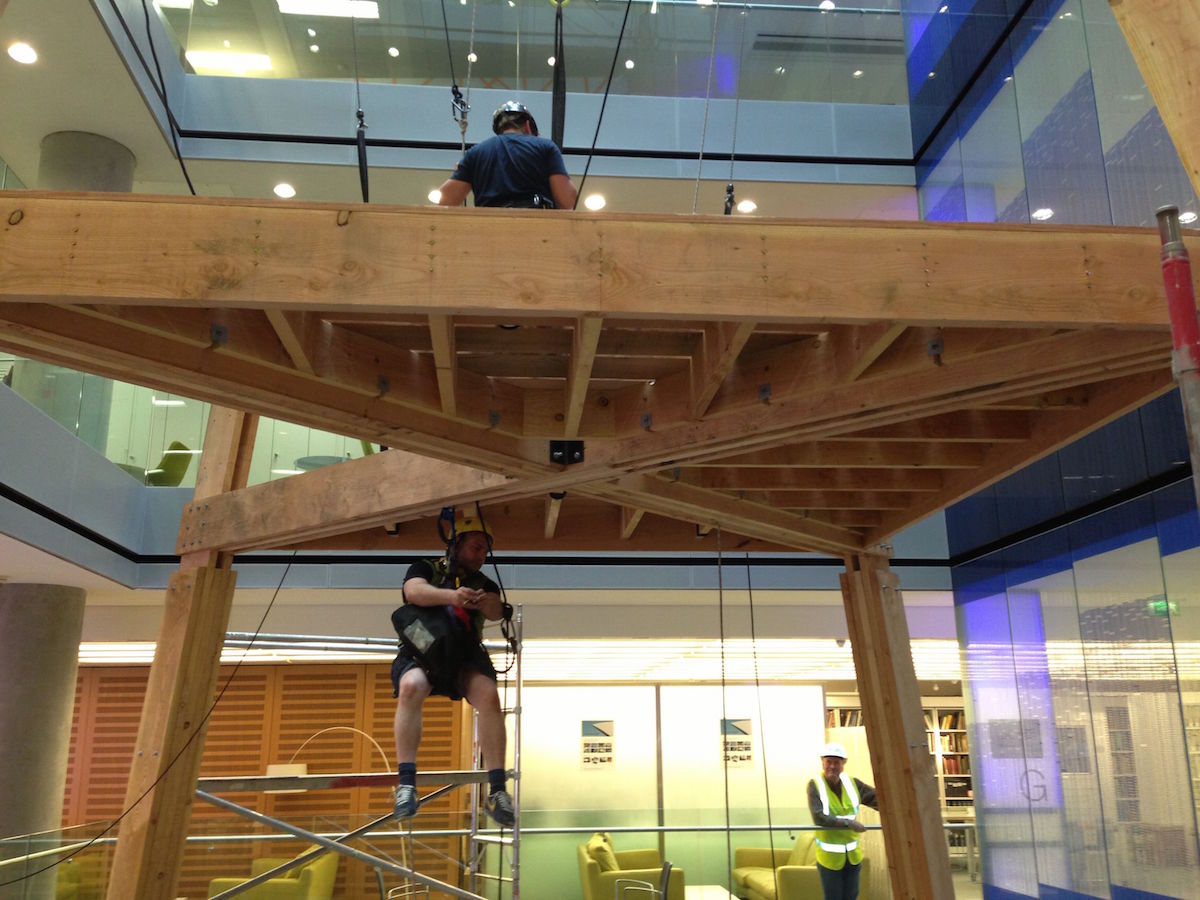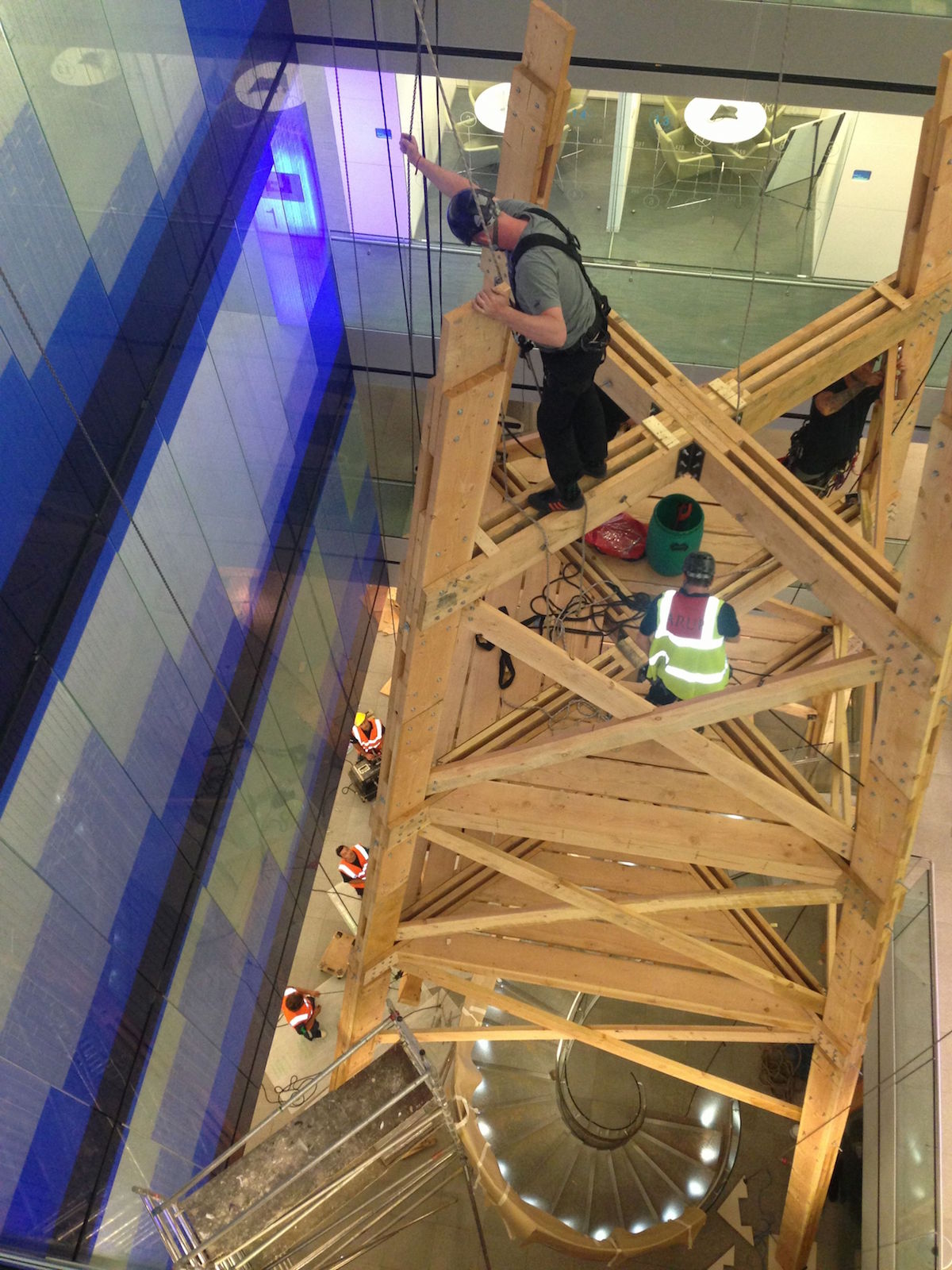 2013, office, London

Site-specific tower for the summer office party of the engineering group Arup. I was initially approached by the company, which had seen previous Practice Architecture projects. Constructed on a budget, and with a professional team that could safely push the limits to accommodate a 18m tower, which stood for a week.


Antony And Vicken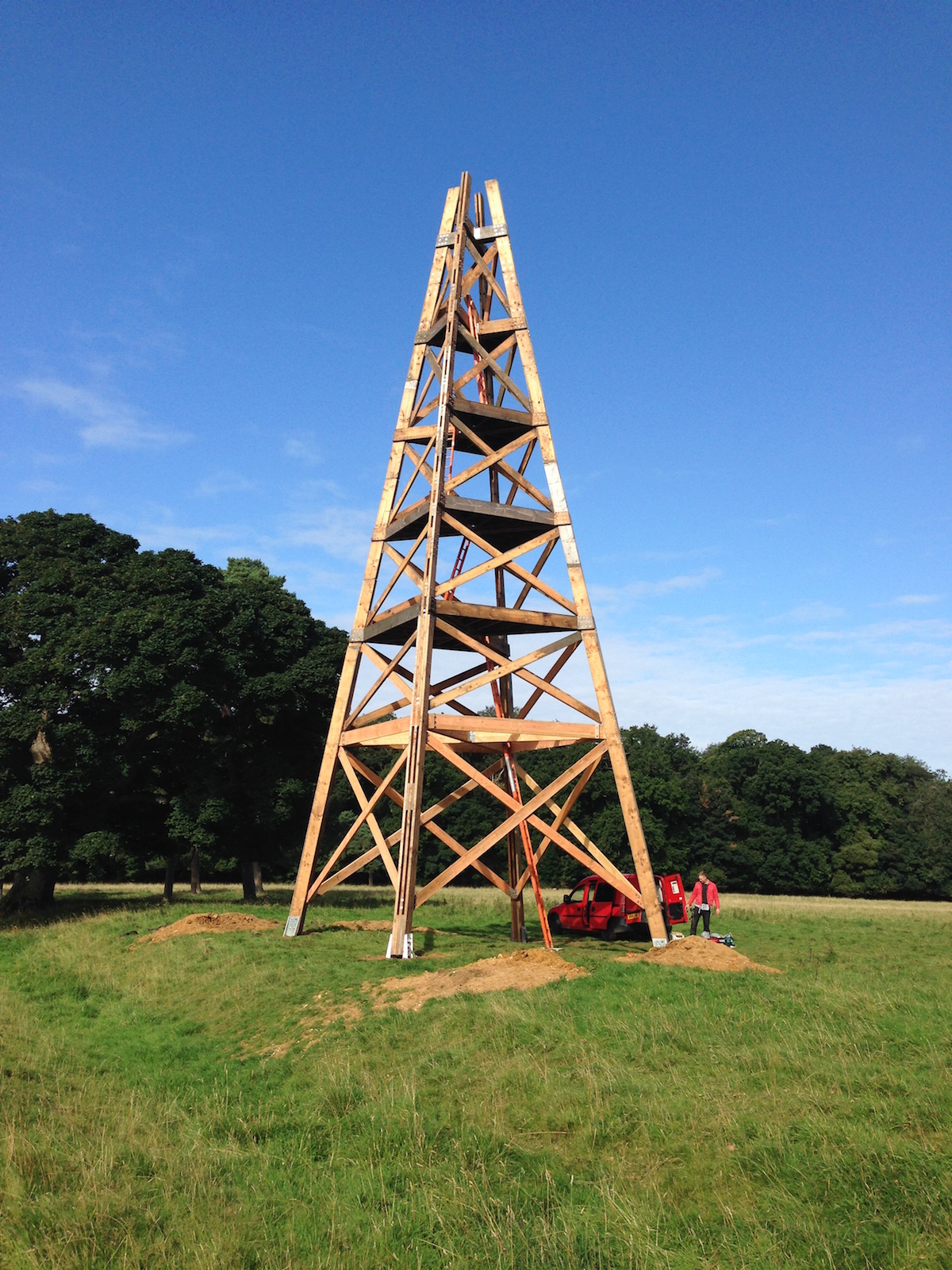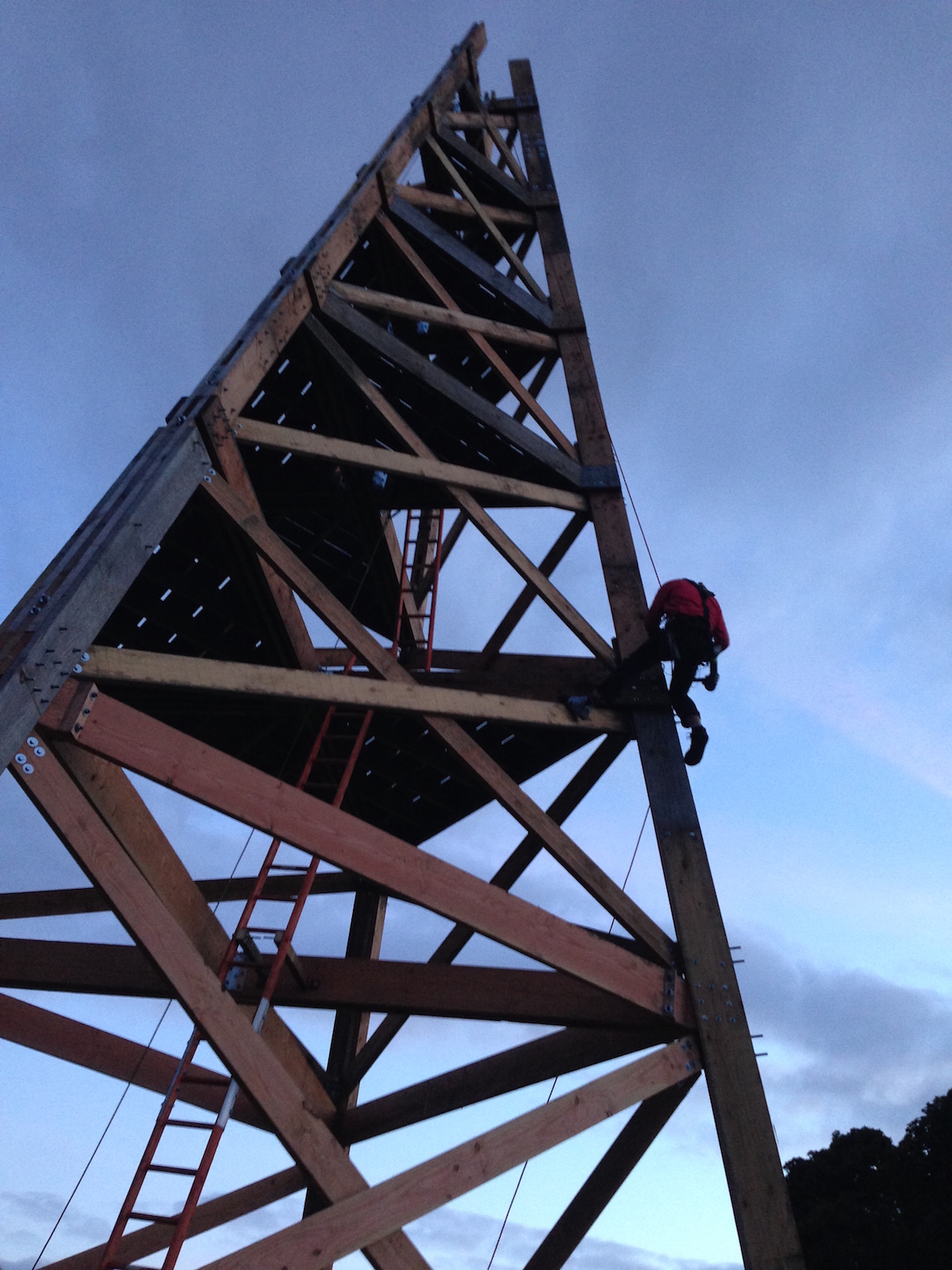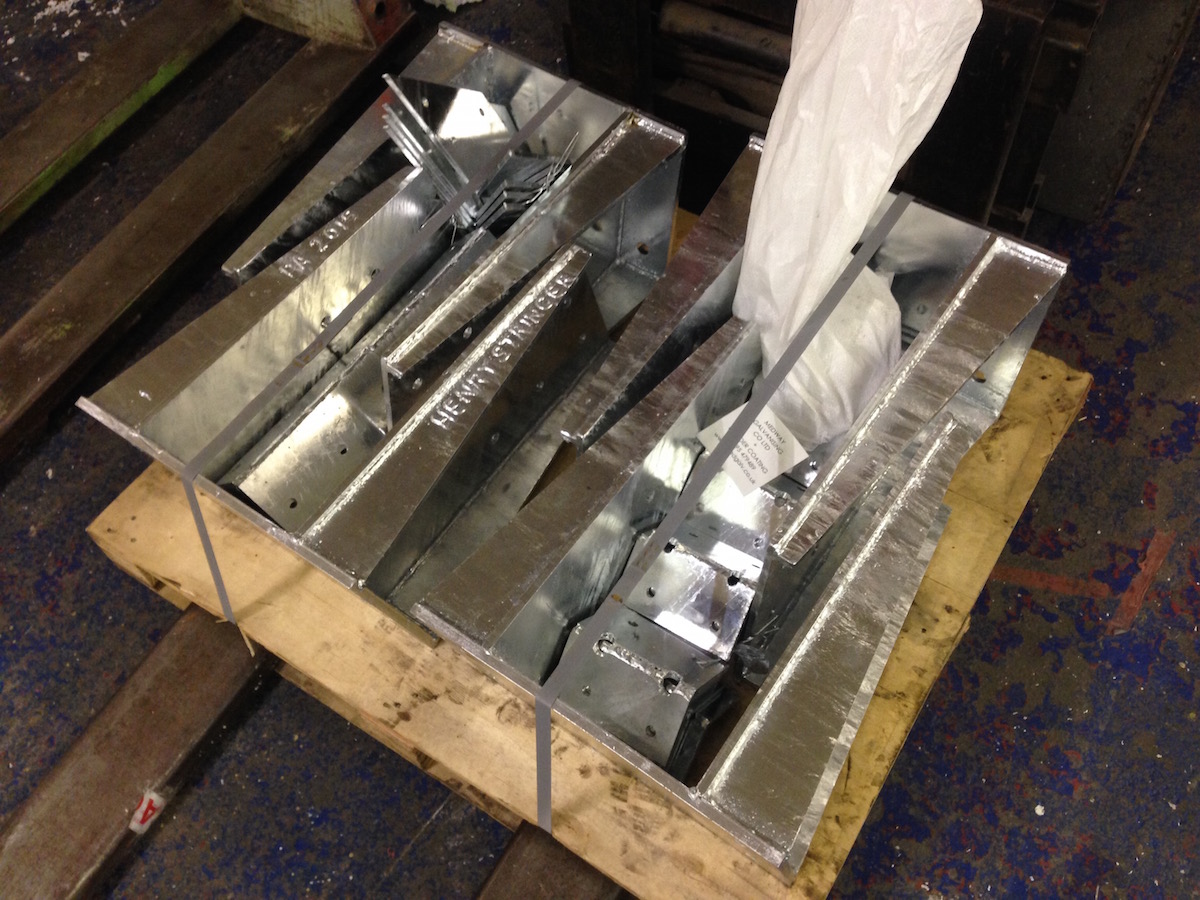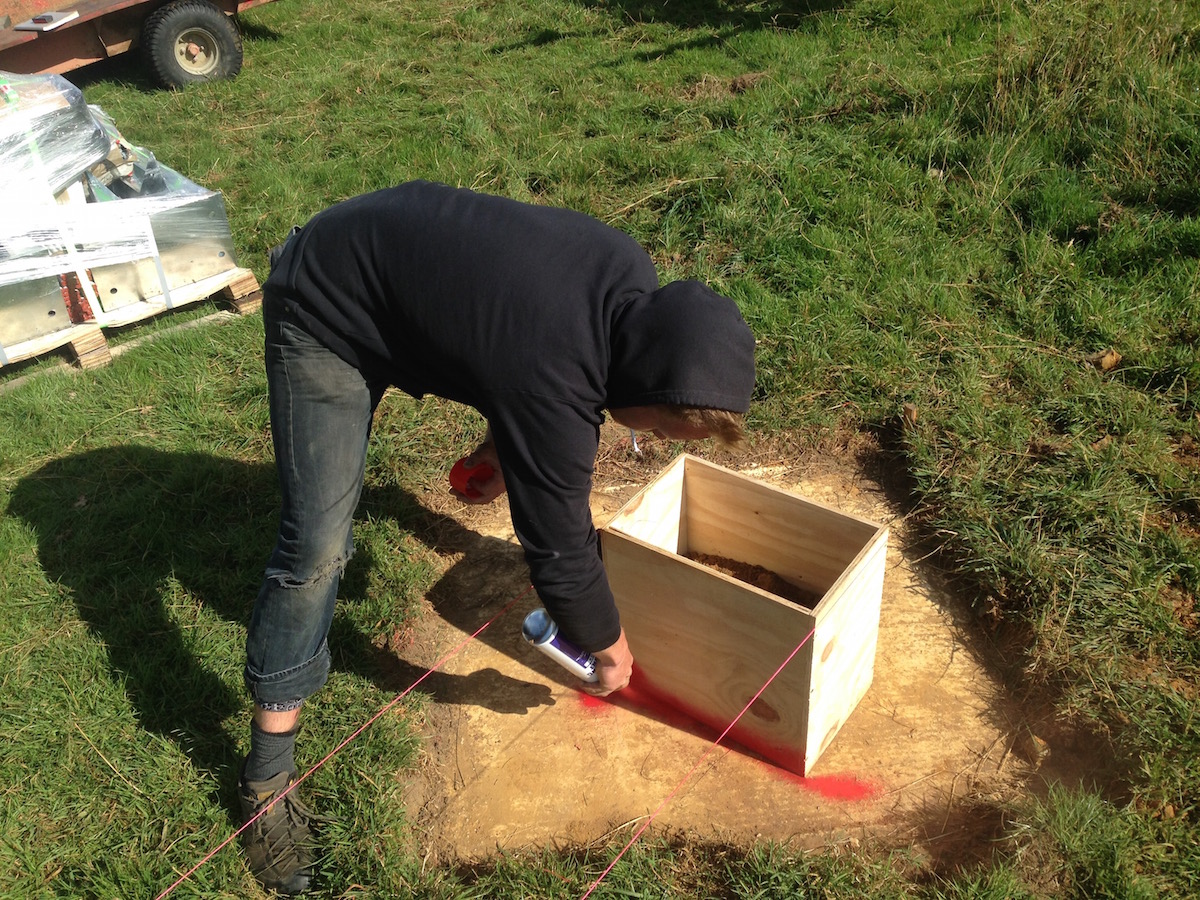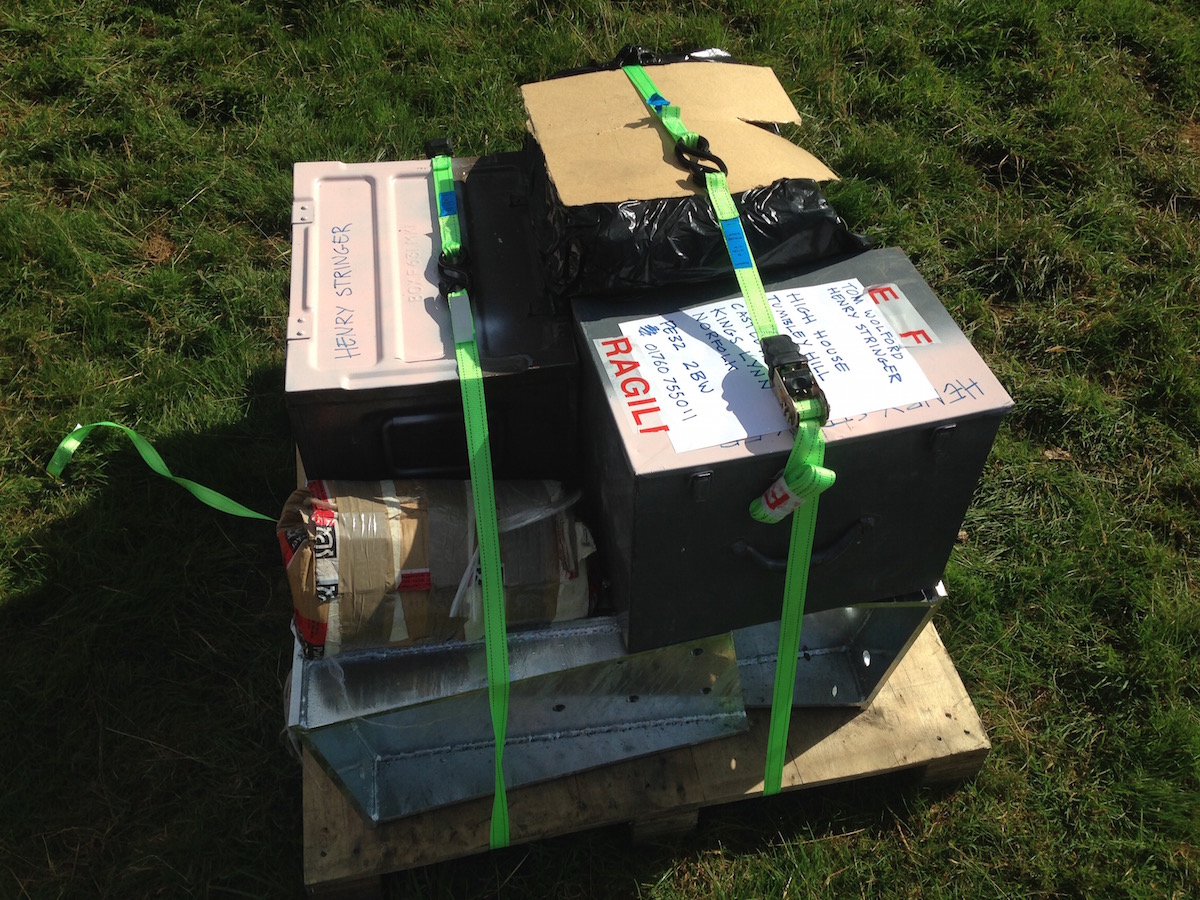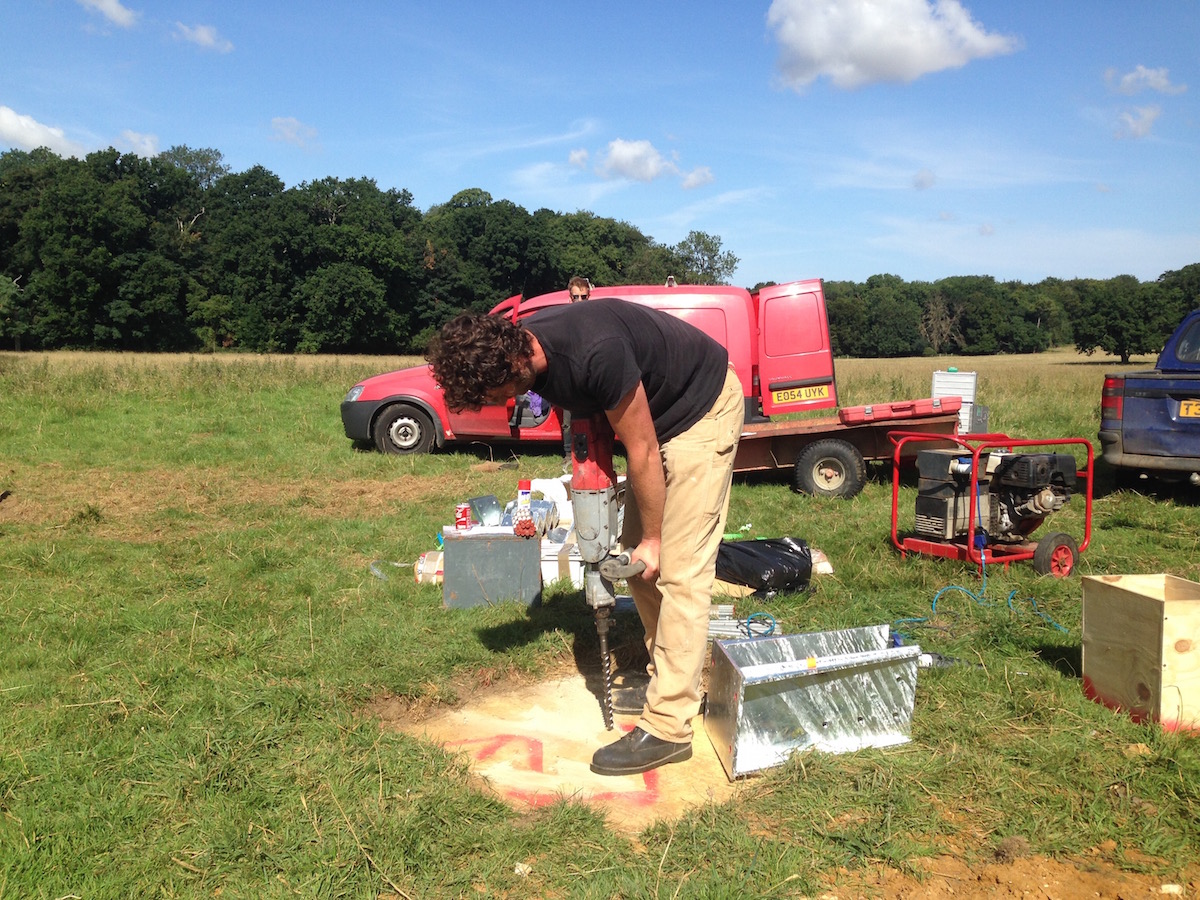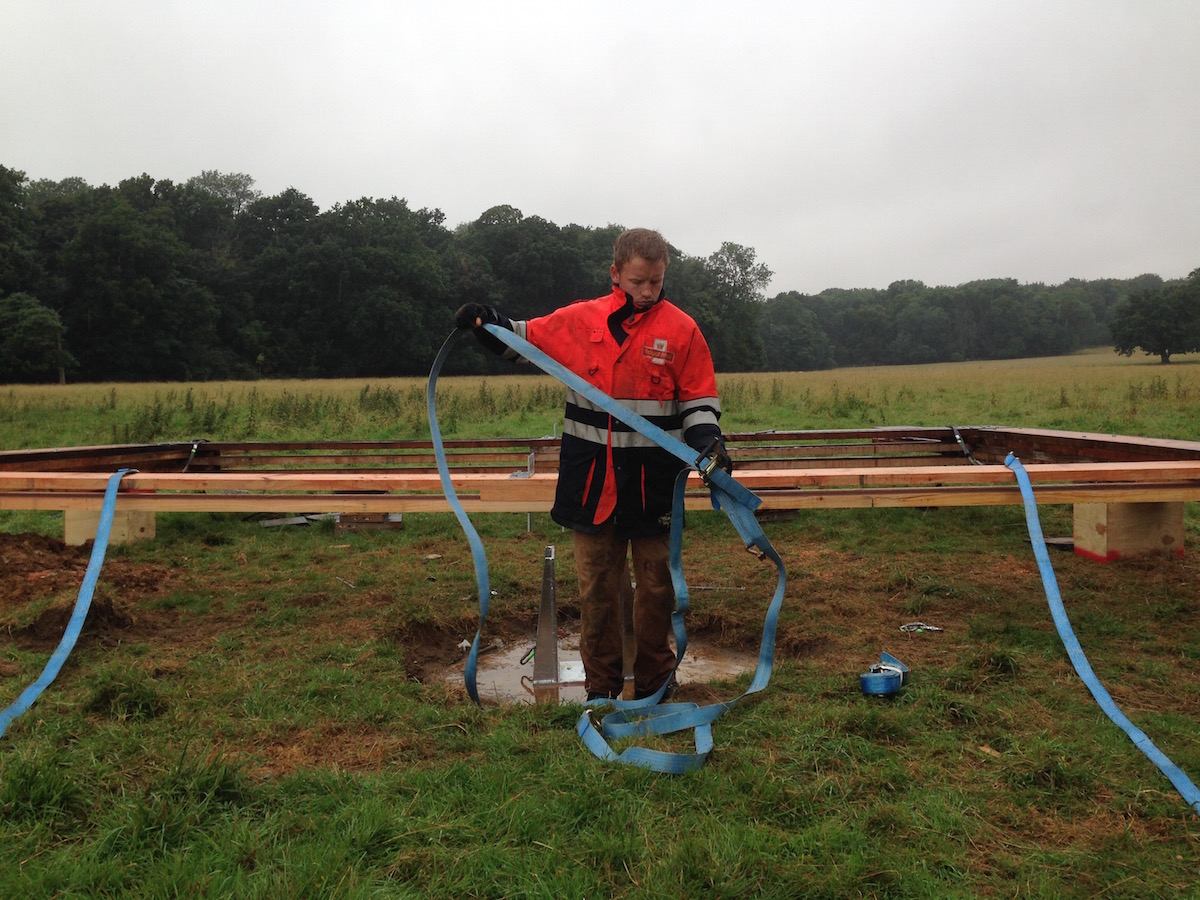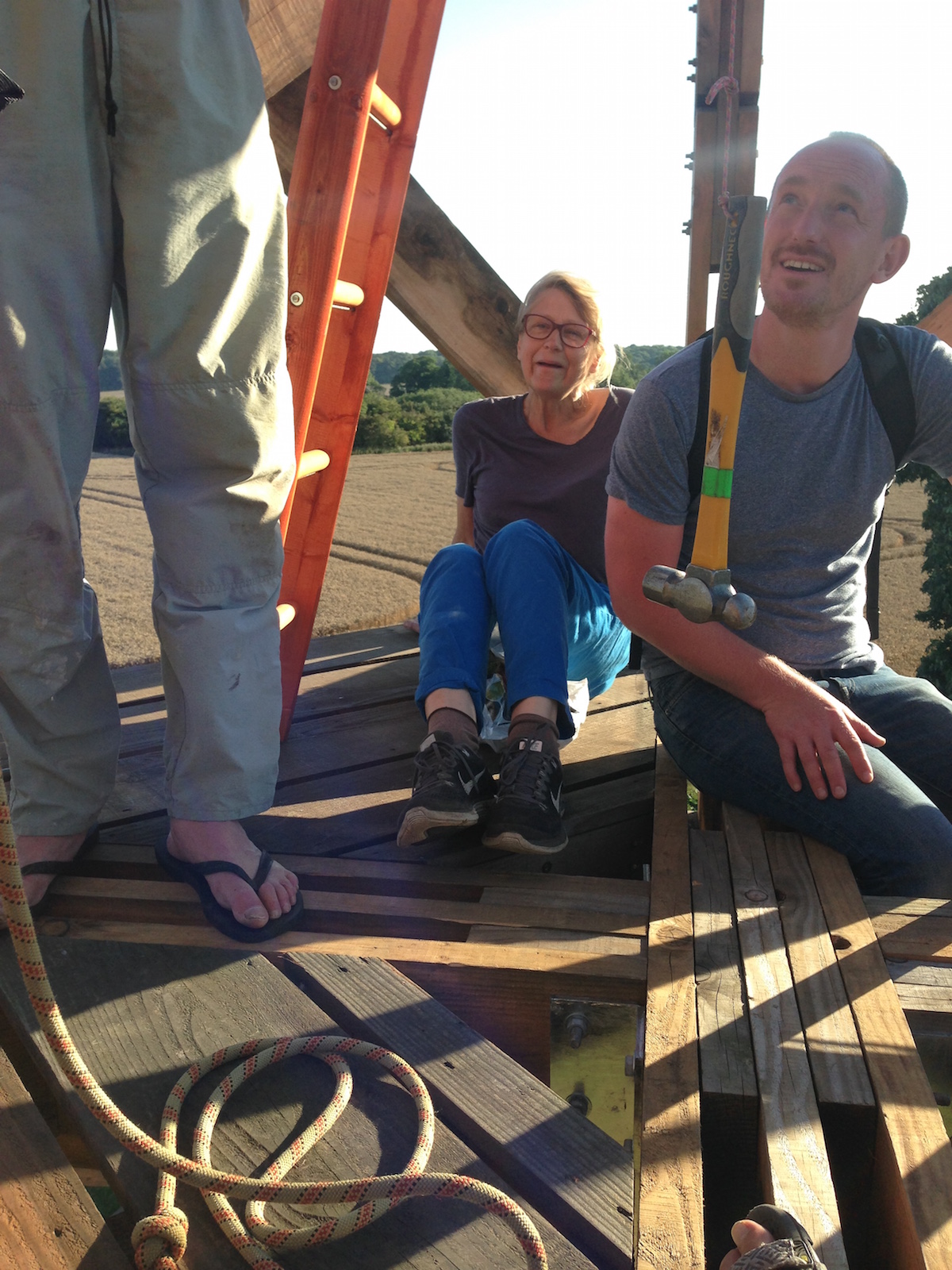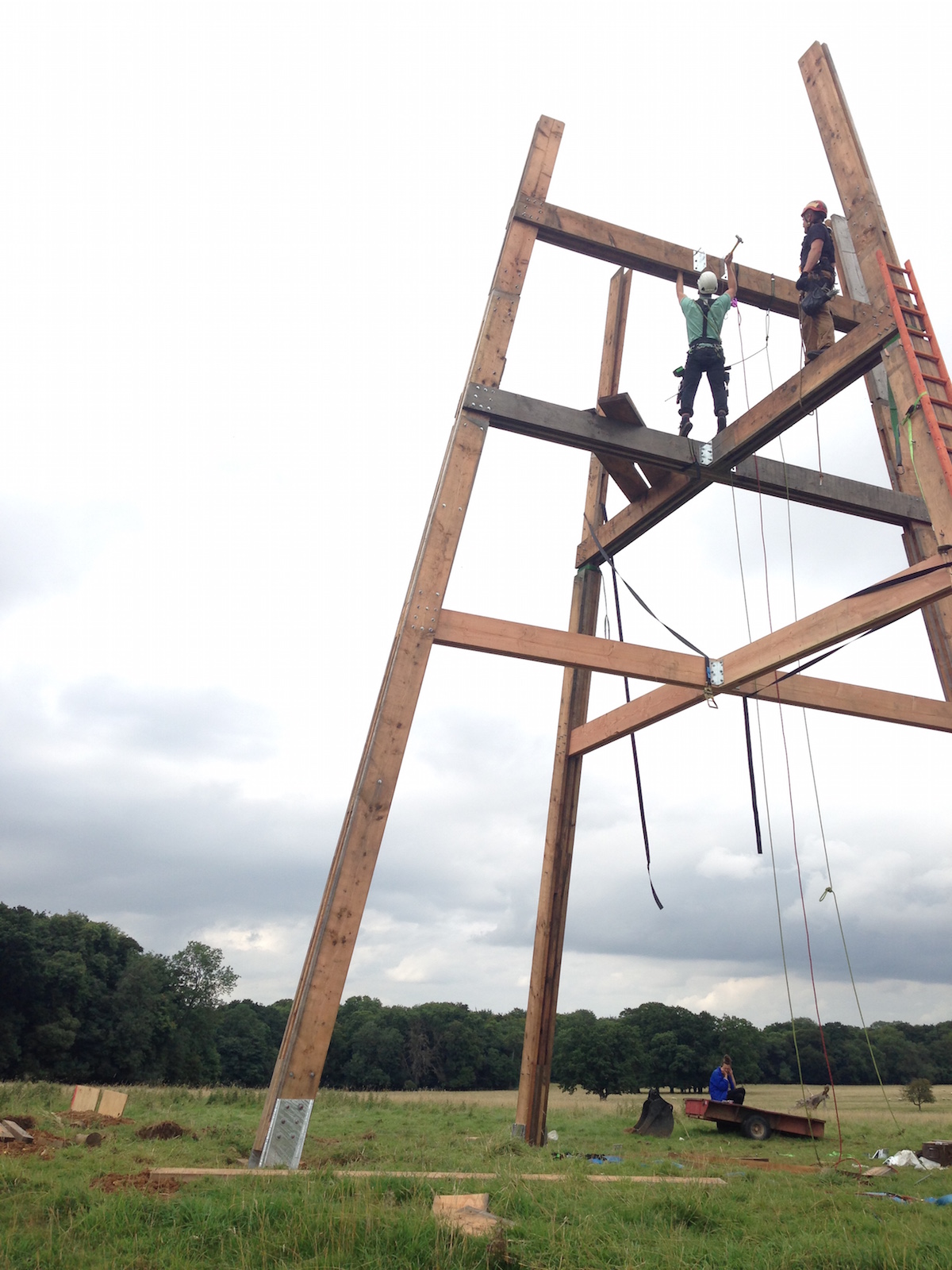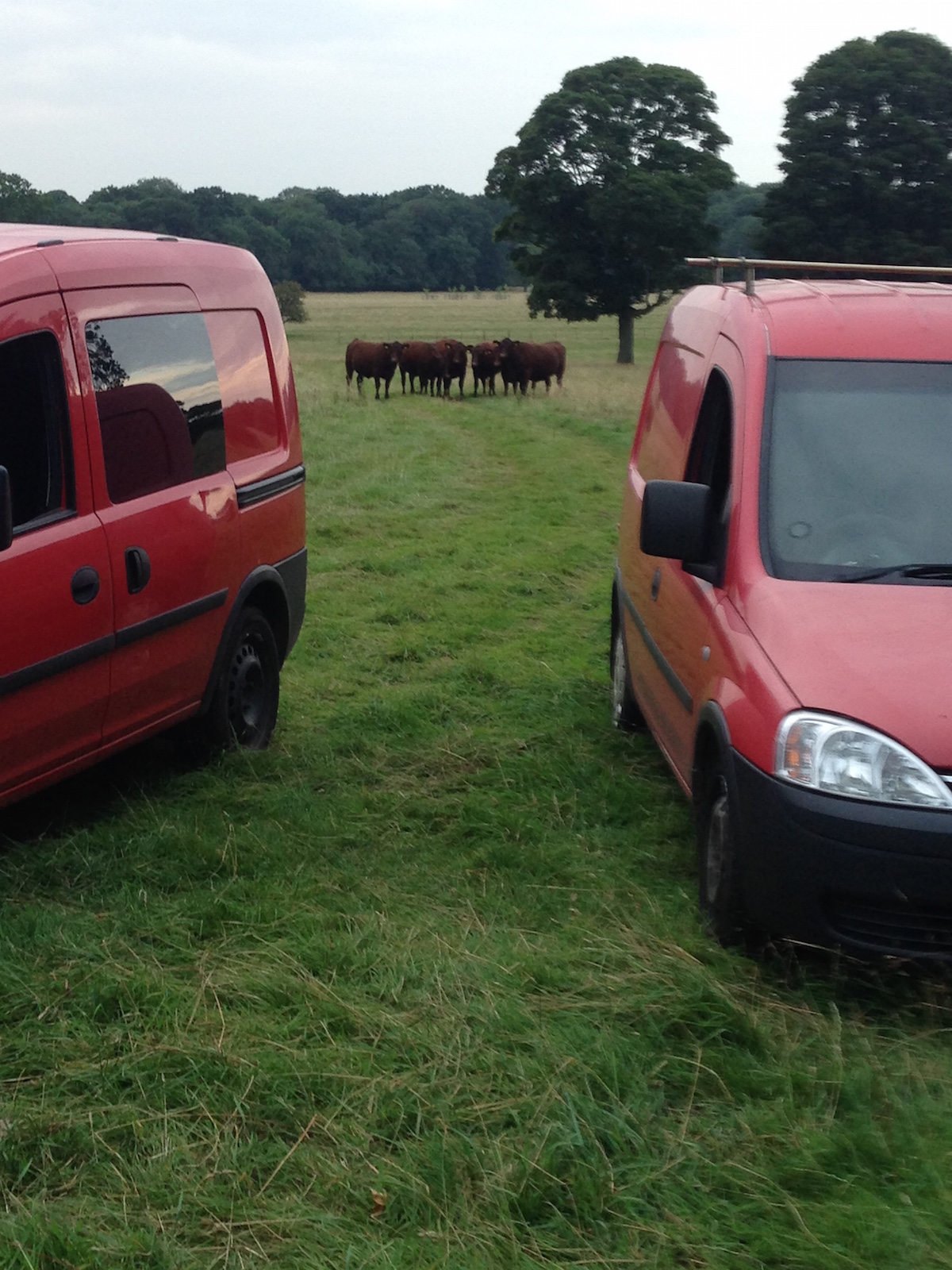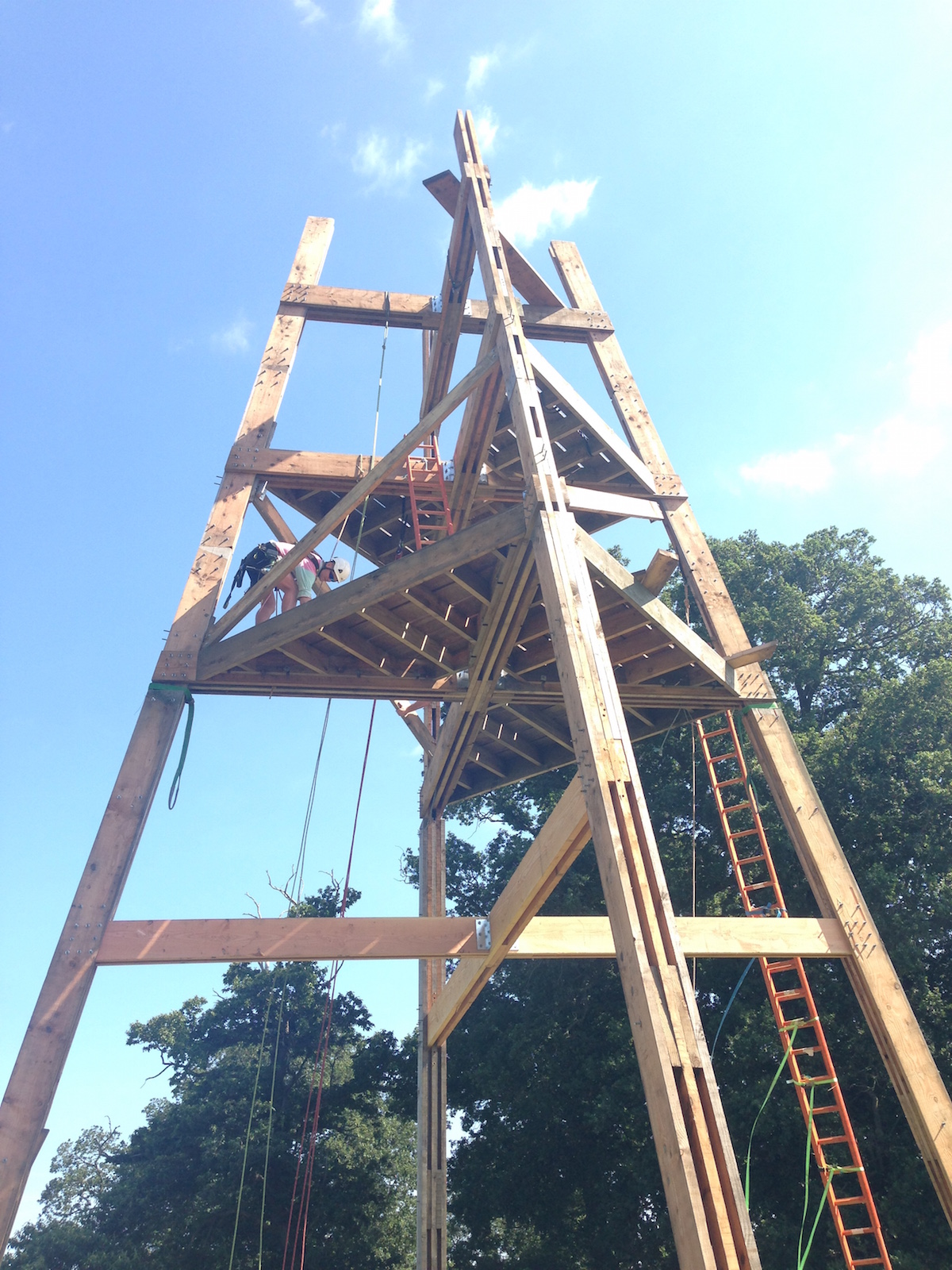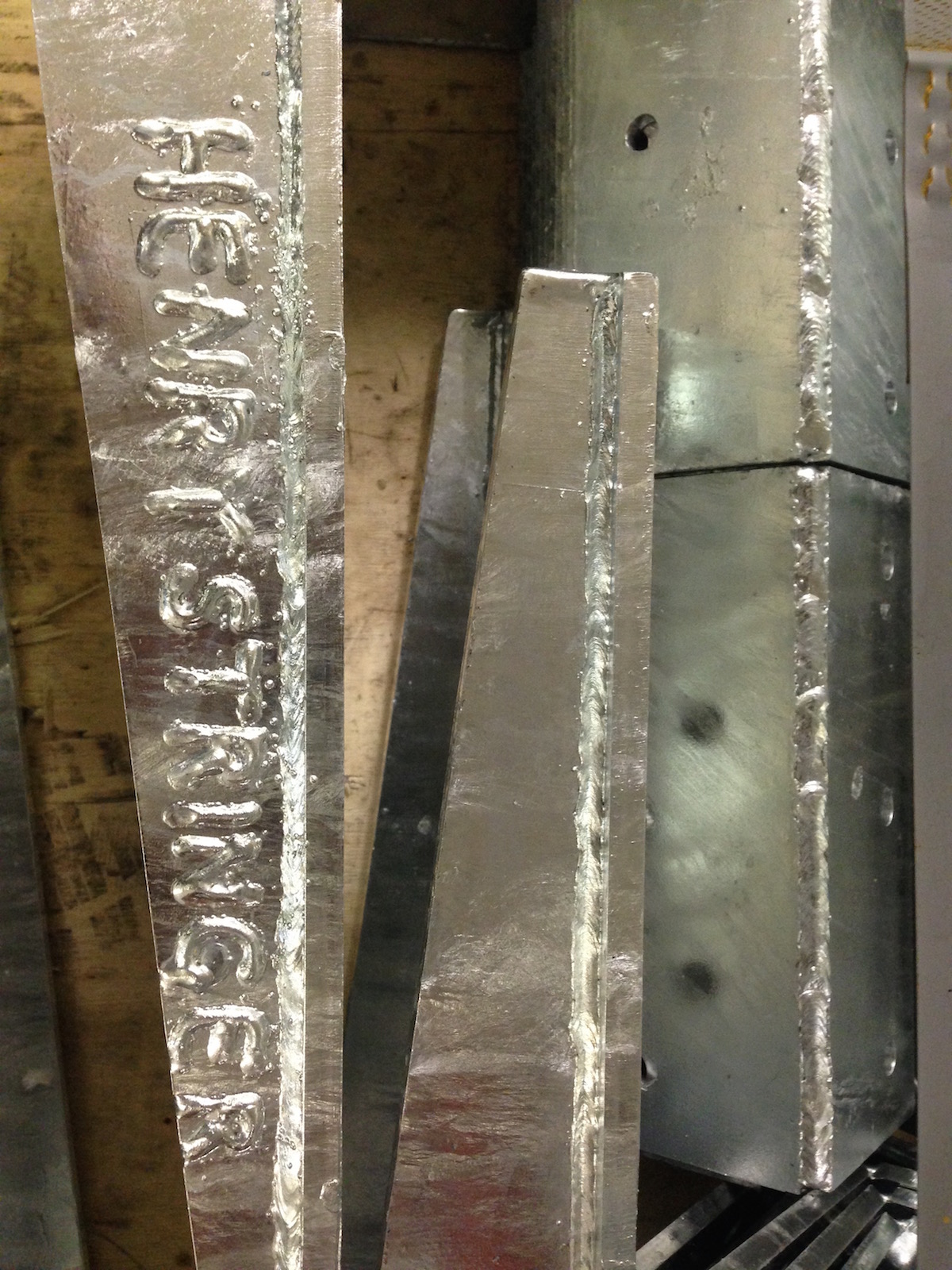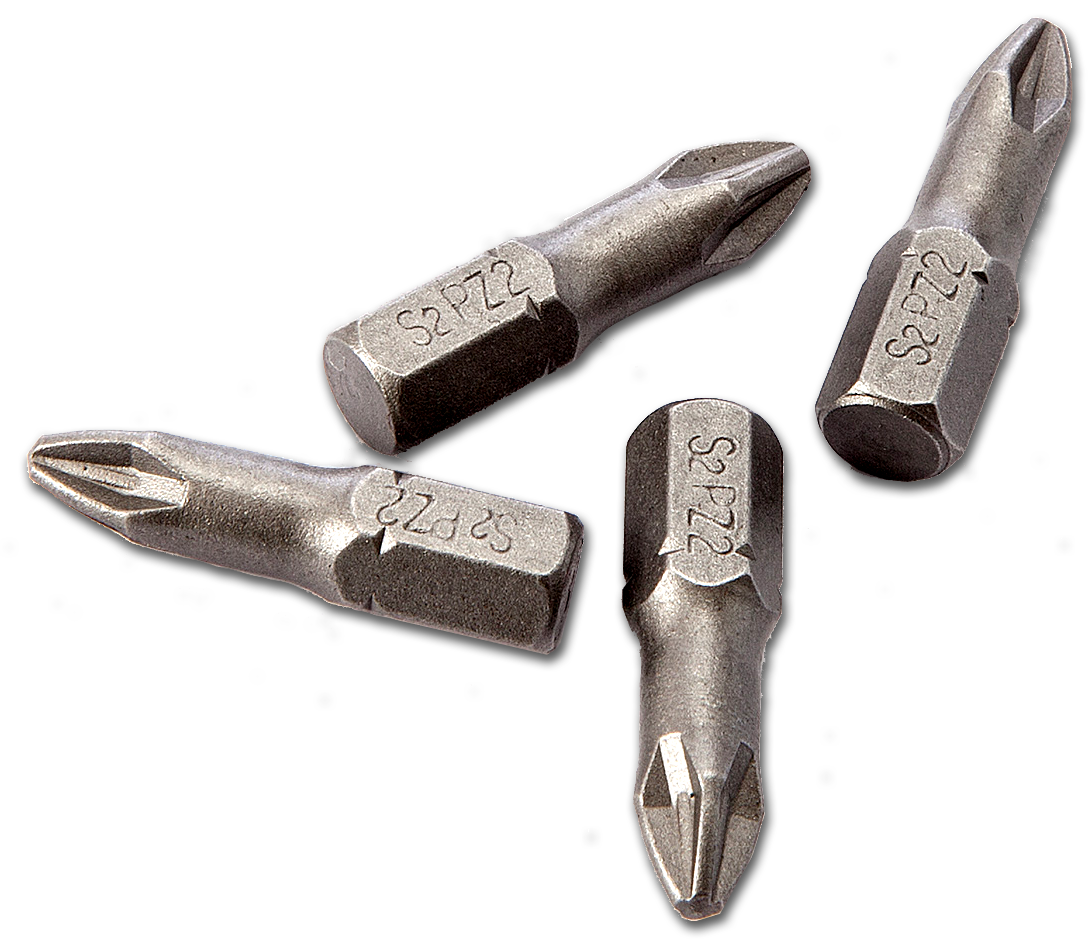 2015, High House, Norfolk

The economic and structural scale of the Arup tower prevented its safe permanent public installation. But later in 2015, I was asked by Antony Gormley to re-assemble the tower on land at his home in Norfolk, which I did over two weeks, after the structure was repurposed and modified to reflect wind load, which had been calculated by Arup. Now operates as a viewing platform and wifi station.